How do I start a blog for my business? How does a blog benefit a small business? These are some of the questions many small business owners are asking. Small business blogs are increasingly becoming popular among companies and businesses, as it is one of the best lead generation techniques. Blogging is highly beneficial to many businesses, and a business can become an authority and a resource in their industry by posting valuable content on their blog consistently.

 
With such authority, converting your readers into valuable customers would no longer be an issue. To achieve this, you need to capture your readers, call them to action, and convert your blog traffic to sales. Data shows that businesses that use blogging as part of their marketing strategy generate 67% more leads than those that do not.

 
Hence, you should consider adopting this marketing strategy and create a better customer network and boost your business. For those with small business blogs that are performing poorly in terms of generating leads, chances are there are one or two things you are not doing correctly. In this guide, we will be highlighting why blogging is important for your business and how small business blogs can generate more leads and increase sales.

 
Why Blogging Is Important For Your Business
If you are a new business owner, you have many tasks to complete each day. Whether it is fulfilling orders, calling prospective clients, or working on making sure your product and services are good. The last thing you are thinking of doing is writing a blog for your business. You will probably be thinking, how does a blog benefit a small business?
For a small business, blogging does more than just allowing your audience to know about the events and news of the company. When you do it the right way, you can become an authority in your field, showcase your workplace culture, and increase your search engine optimization. When you provide your audience with relevant and educative posts about your services or products, you will become the go-to resource in your customer's time of need.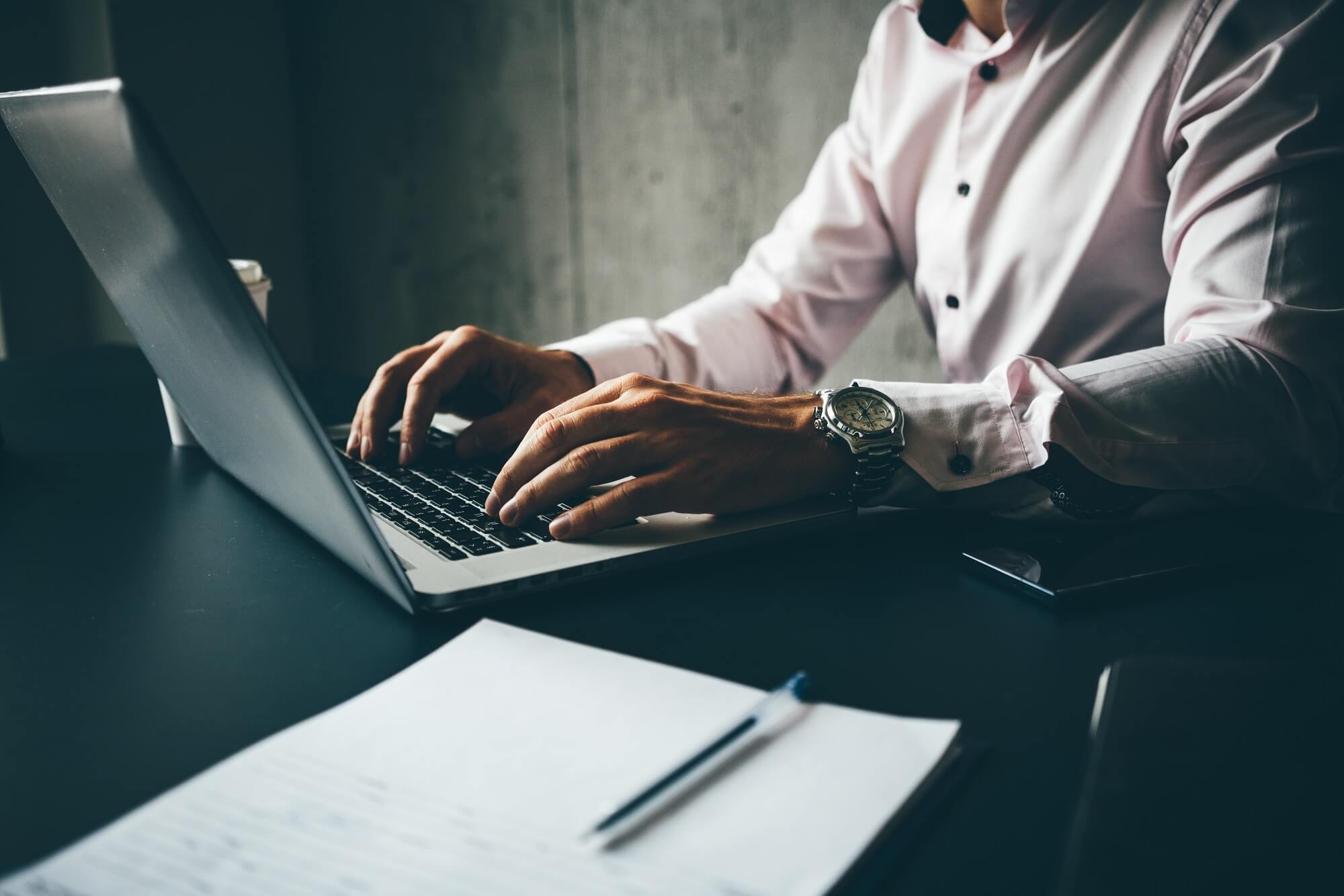 Businessman working in a modern office.
Posting more valuable content on your blog will also increase your search engine ranking, making your business easier to find and attracting more customers to you. According to statistics, businesses that use blogs get 97% more links to their website.
Your blog posts can also serve as answers to some of the questions your customers might have. In all, the major benefit of blogging for businesses is to drive more traffic to their site. With this, businesses would be able to advertise their products and services and boost sales.
How Do I Start A Blog For My Business
Now that you know the importance of a blog to your business, you might be wondering how you can start a blog for your business. Starting a blog is not as difficult as most people deem it to be. You can either outsource it to a professional web developer or go through the process yourself. Here are some tips for starting a blog for your business:
1. Choose the Blogging Platform
When starting a blog for your business, the first thing you need to do is to choose the platform. Choosing the right platform is very important, as it would make it easier for you to run the blog. There are many content management systems out there that you can use to create your blog, but the easiest and most popular is WordPress. You do not need to be tech-savvy to use this version of WordPress.

 
2. Choose Your Theme
After creating your account, the next thing you need to do is to choose your WordPress theme. There are many WordPress themes that you can choose from, both paid and free themes. When choosing a theme, you want to make sure it is customizable, provides a level of support forum or customer support, and is responsive. The theme should display properly on different types of devices, including mobile, tablets, and desktops.

 
3. Domain Name Registration and Web Hosting Purchase
You also have to choose a domain name after choosing the platform you want to use. The domain of your blog will be the URL that people can use to access it, such as www.yourbusinessblog.com. You can buy a domain name on GoDaddy, Bluehost, or any other domain registrar.

 
After buying the domain name, you would also have to purchase web hosting. While you can create your business blog free of charge on WordPress, you would still have to pay for web hosting for your blog to be hosted. Some domain registrars also offer web hosting, such as Bluehost.
After that, your website will be up and running. The next thing you would need to focus on is how to run your blog.

 
How To Run A Small Business Blog To Drive More Leads
1. Use Call-to-Action in Your Content
One of the easiest and simplest ways of converting your blog traffic into leads is using a call-to-action (CTA). A call-to-action is an offer that includes relevant content for your audience. CTAs have proven to be one of the most effective lead generation tools over the years. A CTA can be a link to a webinar, an eBook, a free assessment sheet, a social media page, and more. It can also be just a link that allows your audience to share your page via email, social media platforms, and more.

 
The major purpose of using a CTA is to get your audience to take relevant action such as installing an app, signing up for a newsletter, reading another content on your blog, subscribing to a channel, downloading a file, contacting you, and more. All these actions can help to boost your contact base significantly, making it easy for you to reach a wider audience when you have new updates, products, services, or anything they have shown interest in.

 
Many small business blogs often put up blog posts without compelling call-to-action buttons, and this can make them lose customers. When running a business blog, your focus should be beyond customer engagement and awareness. Your goal should be to generate leads, which would, in return, boost sales.

This is why blogging is important for your business
However, you should avoid adding irrelevant CTAs to your content. The call-to-action should be relevant to the context of the blog post. You should also consider adding several call-to-action buttons on different parts of the website so it would be almost impossible for your audience to miss them. When doing that, you should avoid crowding the web page with CTAs. Some of the best places to add CTAs include the top of the page, sidebar, bottom, floating pop-up, full-screen overlay, and in between the post.

 
2. Offer Your Audience Exclusive Content
One of the best ways every business blog can drive leads for their business is to provide their audience with exclusive content. Providing your audience with some free knowledge about certain things or tips on how to enhance their business is good. However, it is also good to hold back some of those important and useful tips for those that are willing to exchange something for additional information.

 
Tease your audience with exclusive content that would be more useful, beneficial, and relevant to them than the free content you are already providing them. For this to work, you need to provide your audience with valuable content regularly, but your exclusive content should dive deeper into the topic and provide more insight. The exclusive content can be a complete breakdown of the free content you offer.

 
3. Blog Consistently
Blogging consistently is another vital thing that will help you to generate more leads. You should be consistent in your posts. Posting five blog posts in a week and not posting any for the next three months is very bad for business. You should create a schedule, more like a blogging streak.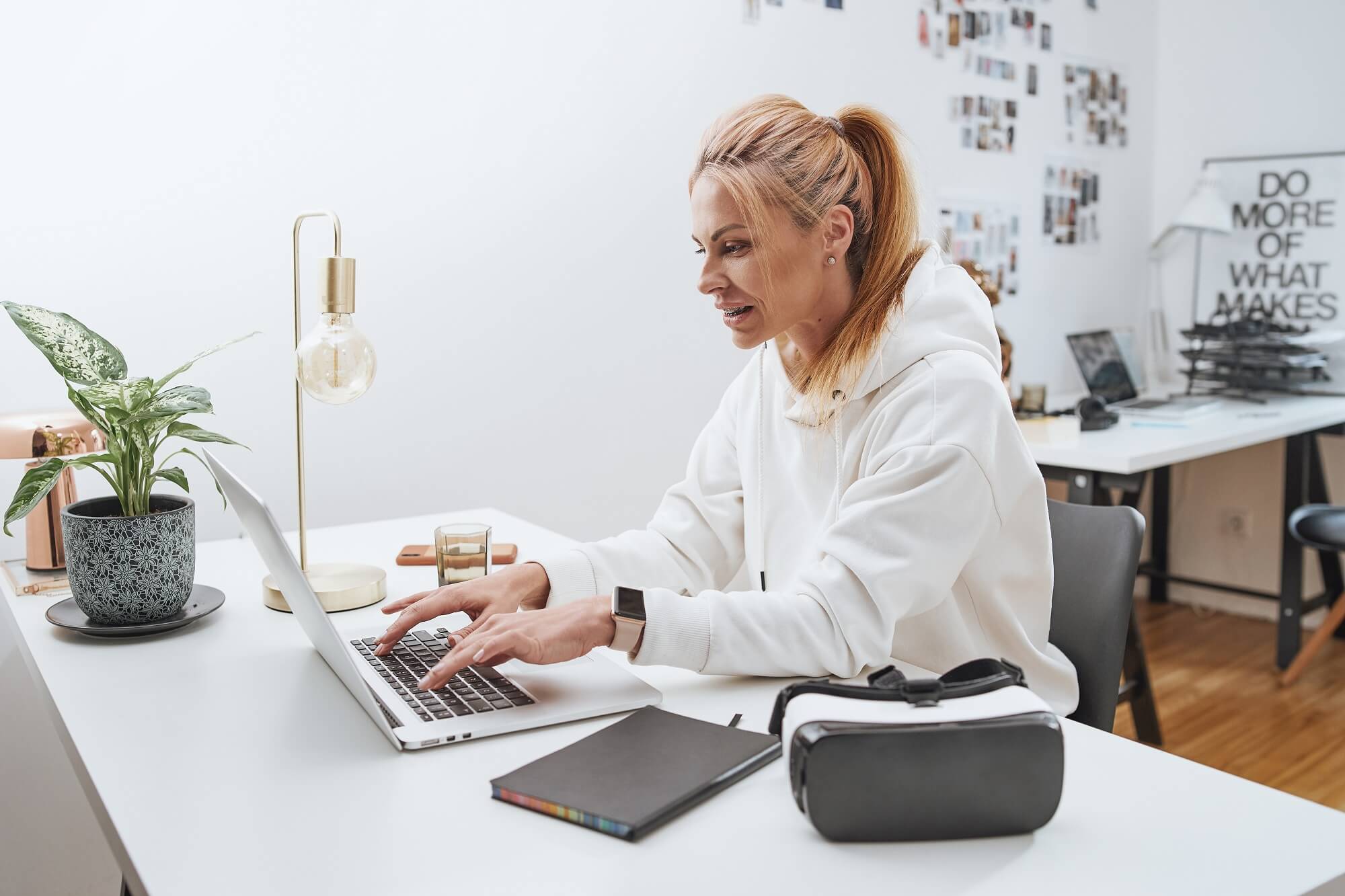 Lady working on laptop in the room
According to studies, posting 16 times every month or 4 times a week is a great way of running a blog. Businesses that post a minimum of 16 blog articles every month get about 3.5x more traffic than those that publish less than four every month.

 
This does not mean you should dedicate all your time to writing blog posts about your business. Your major focus is to run your small business and not to write about it. However, it would benefit you more when you dedicate some time to creating relevant content for your business and be consistent about it. You can also outsource this part of the job to a professional or an employee.

 
Your blog should always have fresh content, as this would help you to attract new customers and increase the revisits of your existing customers.

 
4. Guest Blog On Other Blogs
There is a popular adage that says, "No man is an island," and that is true for many businesses today. We all need others to succeed in most aspects of our lives, and most businesses need other businesses to flourish as well. You should write as a guest blogger in other business niches or industry-related blogs, as this would make you an authority in your field.

 
When you write guest articles for authoritative blogs, you are portraying yourself as a professional in your industry. This would change how people see you. They will trust you, as well as your services and products. This would also drive more traffic to your website, which you can easily convert to leads and boost your sales.

 
woman using laptop and writing a blog