If you're looking for a way to improve your business website but not sure where to start, then you've come to the right place. All you need is "Data". You might ask yourself "Why data"? How will it help me? I am not a tech specialist, and as long as my sales are in front, I'm good. Well, you're not wrong. For some small business, sales number is good enough. But there's one problem. Most of your customers are online. More importantly, they're on Google, meaning they have access to more options(competitors) than before. This is where Google Analytics or GA comes in. Over 40 million websites today use Google Analytics, and the number has been growing over the years. Despite this, many small business owners don't really understand the importance of Google Analytics for business growth. All that data is confusing to them. If you're one of them, don't worry! We're here to help. Today, we've highlighted several ways Google analytics boost business growth. Read on to learn more.
Uncovers Marketing Channels That Drive the Most TrafficGoogle Analytics helps business owners know where their site traffic comes from, whether it's social media or organic search. Understanding the source of your traffic can help you fine-tune your marketing campaigns to increase traffic flow from one source and drive more traffic from other sources.
Also, you'll get to understand which marketing campaigns work and which ones don't. This way you can decide which campaign requires more of your time, energy, and money.
For example, if a Facebook Ad isn't driving as much traffic to your site as you expected, you can shift your focus to organic search traffic by optimizing your site with relevant keywords. If next month's Google Analytics shows an increase in organic traffic, then all your efforts paid off.
Besides traffic data, Google Analytics also provides business owners with information about leads and sales.
Determines Your Audience Geographical LocationThrough the Google Analytics acquisition section, you can find a detailed report of the location of your visitors. You can use this information to steer your marketing efforts in the right direction.
Once business owners have an idea where most of their audience is located, they can modify their business to better suit the needs of these specific audiences.
With the help of the data, you can also formulate marketing and SEO strategies and solutions that address your users' frustration points.
Furthermore, you can measure the potential of the product and service you provide. You can then use data to re-affirm your current targeted market or find new markets ideal for your small business.
Delivers Information on Site's DemographicWhen it comes to making business decisions, it's crucial to enhance the user experience rather than hurting your current customers. It's even more rewarding if you can attract the attention of new customers.
If you want to make safe and well-informed decisions, you need to understand your visitors first, and Google analytics can help you achieve that. With the help of GA, you can find all the information about your visitors' gender, location, interests, etc.
Alternatively, you can learn about what technology (mobile devices, browsers, and operating systems) they're using to access your website. As such, you can test how compatible your website is with those technologies. Then, determine which improvements you can make.
For example, if most of your visitors access your website via a mobile device, it's wise to make your site more mobile-friendly. You can also create translations for your website to appeal to the audience from different locations.
Information about your site's demographics allows you to know whether you're targeting the right audience. When you analyze the data, you'll get to identify what sections of your business you need to concentrate your efforts on.
Reveals The Most Profitable Marketing ChannelsWhen your landing page has a conversion goal set up on GA, you can identify which marketing channels are worth your effort and time.
For instance, if you set up Facebook Ad and the link attached to your ad directs visitors to your site's landing page. The page can gather various information about your visitors and send them a free guide.
GA will show you which ad sent the most visitors to your landing page and the number of individuals who filled out the forms completely.
Besides that, websites owners can see referral sites. So, if an individual visits their sites by clicking a product or form on another website, they can see the conversion rate.
Google Analytics makes it easier for websites owners to see the number of people who visit the different pages on their websites. They can also determine which path users take to move from one page to another.
This data coupled up with the conversion rate can help boost the effectiveness of their website pages.
How Companies Use Google AnalyticsGoogle Analytics offers business owners a wealth of information about their consumers' behaviors and websites. Using the data, business owners can critically examine their websites and make improvements. As a result, they will improve user experience and increase traffic.
At first glance, GA might seem scary. But if you wish to boost the growth of your dynamic and customer-focused startup, you need a quality site that represents your business.
Google Analytics data can help you improve your website by providing more insight about your website traffic, where they're coming from, what topics they're interested in, and which pages they visit the most. That said, here's how companies use google analytics:
1. To Determine How They Stack Up Against CompetitionUsing GA's benchmarks tab, businesses can determine how they're doing compared to their competitors. Of Course, the data is not 100 percent accurate since some of their competitors don't use GA. But it's much better than having nothing. They provide them with insights on how their website ranks compared to other sites in their industry.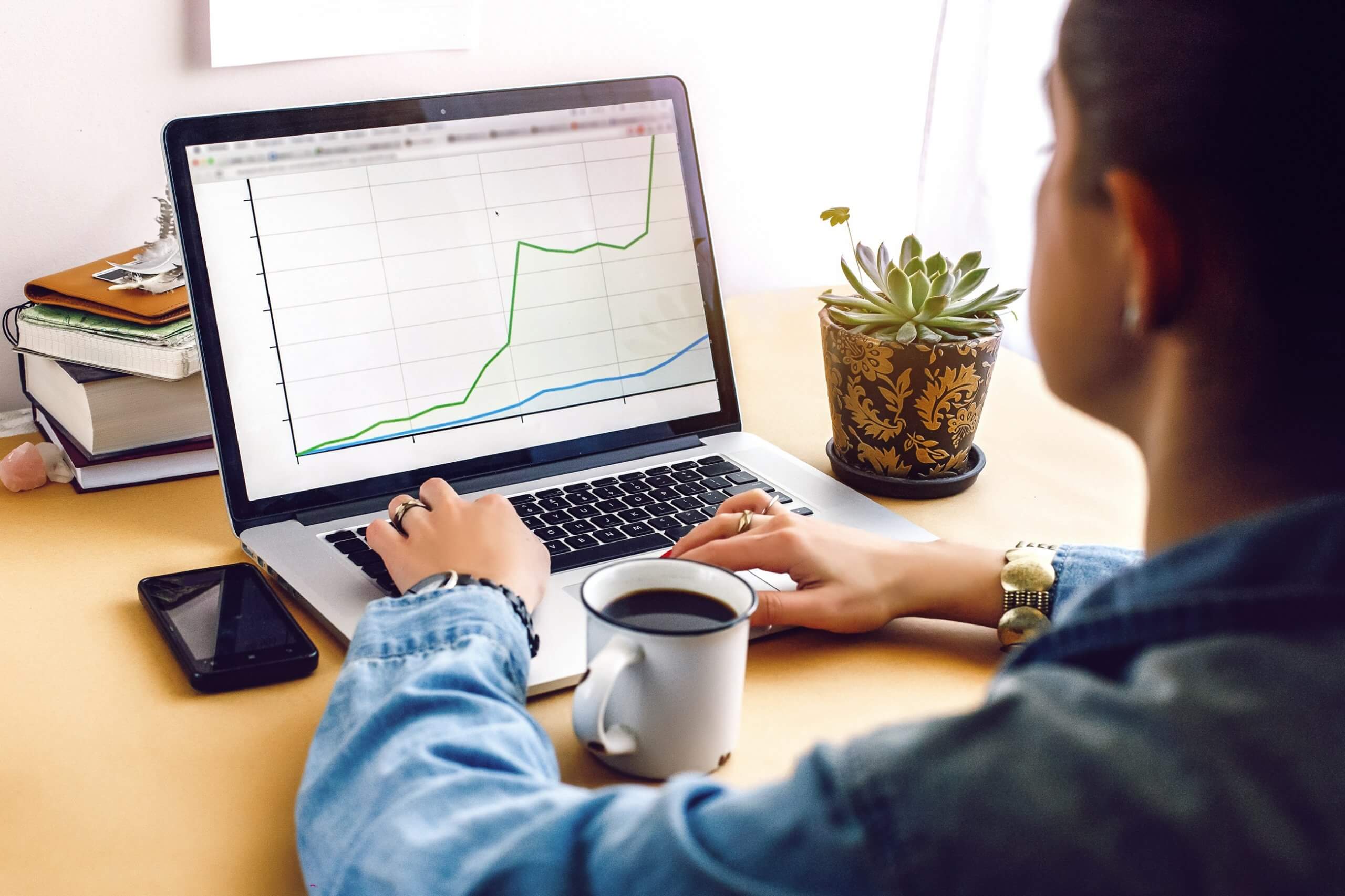 2. To Figure Out How Long People Stay on a WebsiteIncreased traffic to a page means increased sales. But sometimes, businesses need to control how long people stay on their websites. The speed by which people leave a website after checking the first page is called bounce rate.
Using Google Analytics, businesses can see the time visitors stay on site, and time sped on-page. This way, they can know how long people stick around their websites. If visitors are not sticking around, your website needs some modification.
Maybe it's the poor site design or the product/service you're offering that doesn't meet their needs. Either way, you need to figure out where the problem lies so you can boost your revenue.
3. To Segment Customer BaseSegmentation allows businesses to understand how their users behave on their websites. GA's Advances Segments classify website users based on certain criteria and tell business owners how various groups(segments) interact with their websites. From there, it compares the performance of the segment with how the whole site performs.
For example, a watch store might have a specific collection of high-end watches. They may have only a specific group of customers (segment) that purchase these watches. To properly target this segment with a marketing campaign, the business can create a segment on Google Analytics. As a result, they can add more value to their marketing strategy.
4. Google Analytics for Business WebsiteInformation from Google analytics can position businesses to make more informed sale and marketing decisions. Furthermore, it can improve their websites to attract more traffic and convert visitors into leads.
Now, let's dive into how you can install Google Analytics for business websites.
The installation of Google Analytics depends on how the business website is built. The process is hassle-free and fast, but you might need some technical know-how. It's straightforward, and with a little help, GA will be up and running, and you can start collecting data.
Step-by-Step Process of Installing Google Analytics
1. Set up a Google AccountThe first step is to create a 

Google Analytics account
. That's if you have a Google Account already. Otherwise, you'll need to 
sign up with Google
.
2. Get Your Website Tracking CodeA global Tracking Code allows GA to capture your website traffic data and feed it to your Google Analytics Account. The tracking code must be installed in every "Header" on your site's page. Here's where you might need to help of a developer.
But if you've built your website on Wix, Weebly, or Squarespace, you can use Google Analytics integrations available on the DIY site builder platform.
3. Verify Successful TrackingYou can verify if you've successfully installed Google Analytics on your site using the following methods:
Wait and SeeIt usually takes between 1 to 2 days before you receive data in your Google Analytics accounts. After two days, visit Google Analytics' official website. Go to website View and tap to see if any standard reports contain data.
Check The Real-Time ReportsIf two days seems a lot, check the Real-Time Reporting section in GA to ensure data is getting processed. Head to Reports> Real-Time, and if you see data getting populated, then you're set.
Google Tag AssistanceGoogle Tag Assistant

 is fairly simple to set up. It's a chrome extension that ensures all Google Tracking tags are working correctly on your website and others. Using the plugin, you can change your future tags and scrips instantly verifying that they are firing as meant to.

You can also install Google Analytics by setting up 

Google Tag Manager

. On that note, Google offers its users lots of documentation on how to install Google Analytics for business websites.

Conclusion

Google Analytics can change your business in ways never thought possible. Setting it up for your website is just the start. The more time you spend using GA, the more you learn. After a while, you'll be able to improve your online presence, generate quality traffic and eventually generate more leads.

The internet is full of Google Analytics for business articles. Read them to get a more in-depth understanding of this powerful platform. This way, you can take advantage of all its benefits.