The usage of hashtags has surged significantly over the past couple of years on social media. Most companies create custom hashtags for their campaigns, which makes it easy for them to keep track of conversations and relevant posts. Hashtags have proven to be very useful over the years, has most brands and businesses have been able to record huge successes by expanding the reach of their business and creating more awareness with hashtags.

 
While hashtags are very important, you need to know how to analyze hashtags on Instagram analytics to be able to make the most out of the data you get. Fortunately, there are many hashtag analytics tools out there that you can use to analyze your hashtags to make well-informed decisions.

 
With the right Instagram analytics tool, you would be able to understand how your social marketing efforts are paying off. You would be able to know the strategies that are working and the ones that are not. This would help you to know where you need to put more effort to enhance your results and ROI. Here are some of the best free Instagram hashtag analytics tools you can use:
Hashtag Analytics Tool – Best Instagram Hashtag Analytics App
Keyhole is a highly reliable hashtag analytic tool. This tool comes in handy when researching new hashtags or when trying to see trending hashtags. With this tool, you can search for any hashtag (whether new or trending) and get real-time data. You would be able to track who is using it, the frequency of usage, and other vital data that can help you get the most out of Instagram hashtags.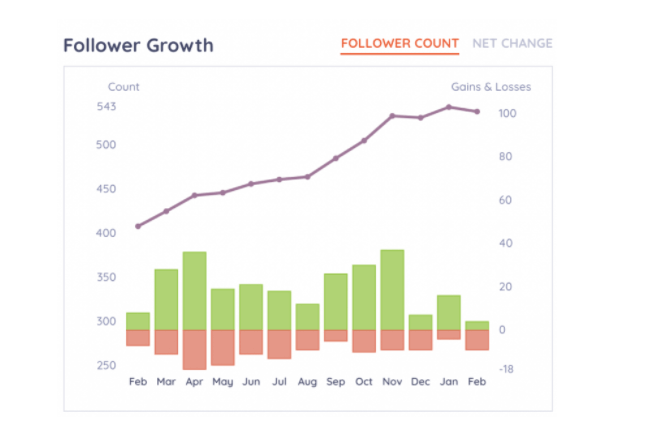 This tool is also versatile, as you can use it to track hashtags on Twitter as well. The tool will show you the number of posts with your hashtags within a specific timeframe. It will also show you the first time your hashtag was used as well as when it started getting engagements. Keyhole has several monthly plans, but you can start using the tool for a free trial.

 
YouScan is another very powerful social media analytics tool that you can use to analyze hashtags on Instagram. One of the unique features of this tool is that it also allows you to analyze images. This social media intelligence platform is powered by artificial intelligence, and it boasts industry-leading image recognition capabilities.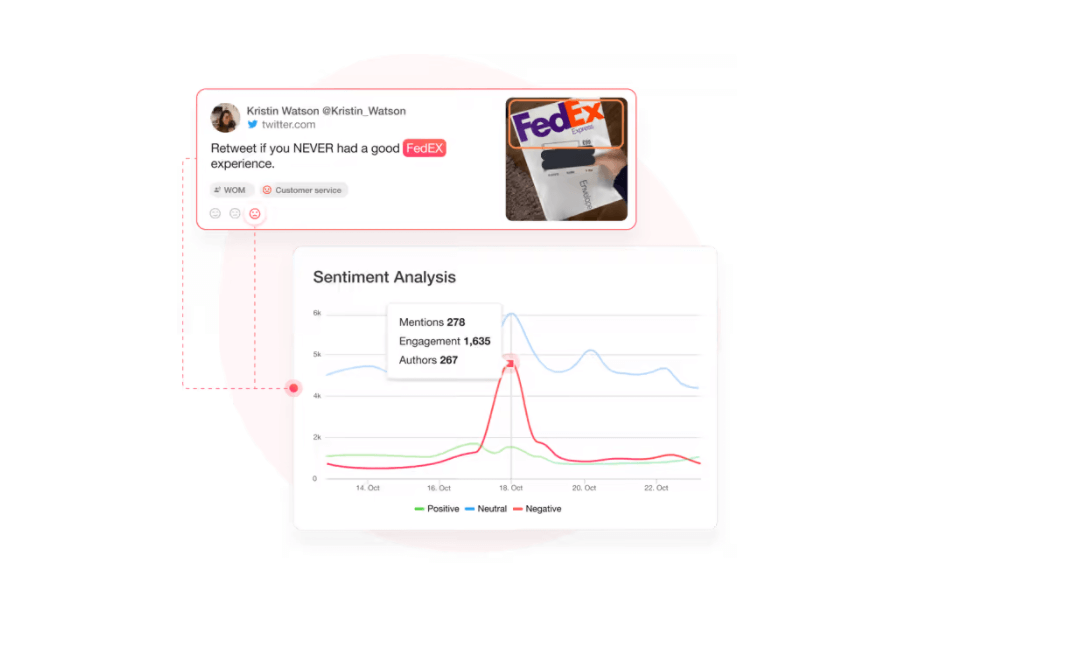 This tool also comes in handy in other aspects of your brand such as helping you to manage your brand reputation, understand your brand perception, and carry out rapid market research. It can also help you to find brand ambassadors and influencers as well as to measure your marketing performance.
If you are looking for a very effective Instagram analytics tool to enhance your Instagram marketing strategy, you should consider it later. This platform offers a wide range of features that will not only help you to analyze hashtags on Instagram but also enhance marketing strategies.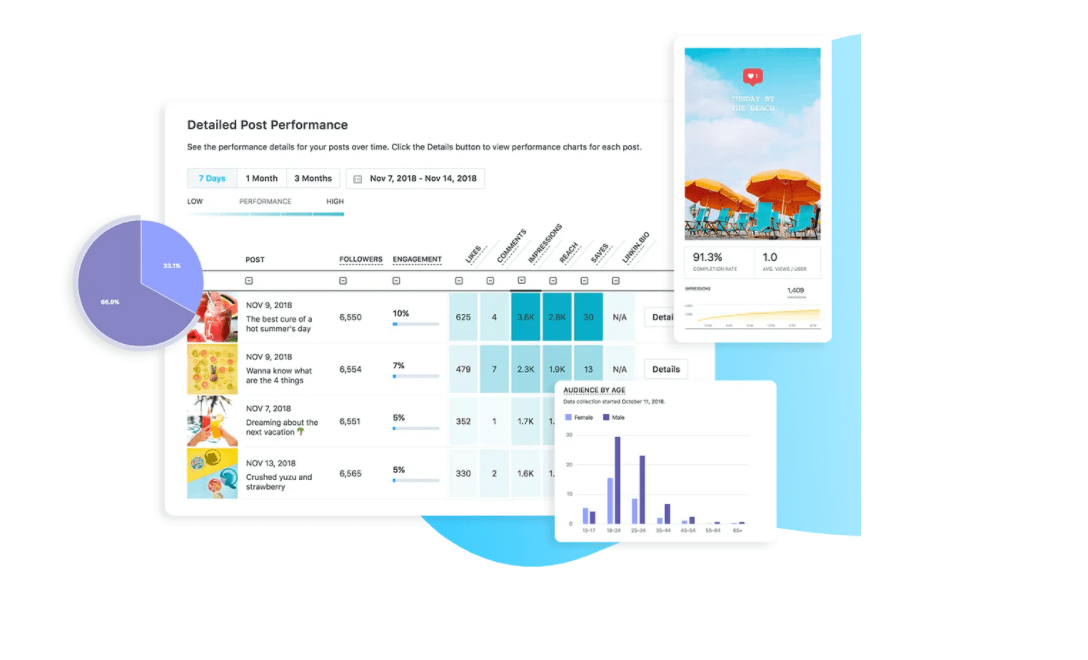 The Linkin-bio feature of this tool is one of its major selling points. This unique feature makes it possible for you to link your IG posts to specific URLs like product pages. With this, you can track page views, website clicks, click-through rates, and more from your IG profile. You would also be able to track the number of sales generated by each post.

 
This tool has a freemium and premium version. The freemium package offers the basic tools while the premium will give you access to all the features of the platform. It will also give you access to tools like Instagram Story insights.

 
Sprout social is increasingly becoming popular because of its Instagram analytics and hashtag tool. With the Instagram Analytics tools of Sprout Social, you can manage and grow your IG presence with ease. With this platform, you can analyze several vital Instagram metrics such as Instagram hashtag performance, Instagram post-performance, Instagram audience growth, Instagram Story performance, and more.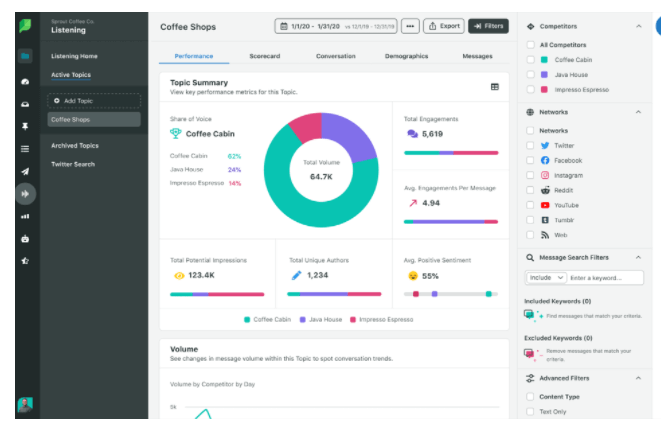 This tool also allows you to analyze the performance of your competitors on Instagram, ensuring that you are always ahead in the game. The platform also offers a 30-day free trial to start monitoring and analyzing your Instagram performance. After 30 days, you would have to start paying $99 per month for one user.

 
Command for Instagram is one of the most affordable Instagram hashtag analytic tools. This tool is very cheap, and it offers outstanding hashtag analytics, making it a great option for those with a limited budget. With this tool, you can monitor the performance of your IG hashtags. This will help you to see the hashtags that are delivering the most engagement for your business. It will also show you the comments and likes generated by your hashtags.

 
The tool will help you find out the hashtags driving the highest engagement for your brand. With this, you would have critical insights into the interests of your target audience. The tool is free to download, but the premium version costs $9.99 per month.

 
Iconosquare is one of the best, most popular Instagram management systems. This tool comes with many useful features that allow you to make the most out of Instagram. In addition to allowing you to analyze your hashtags on Instagram, this tool allows you to track comments, get in-depth analytics, schedule posts, and respond to comments.

 
You can access the hashtag analysis features of this tool in its higher price plans – Elite package and upward. With this tool, you can measure the engagement of your hashtags. It also allows you to assess the growth of campaign or branded hashtags.

 
The tool is also very easy to use. It comes with easy-to-navigate menus with clear instructions in every section. Once you add a hashtag to your dashboard, you can start tracking the hashtag – it is that easy. It also has an overview chart that allows you to compare hashtags. It will show you metrics like the percentage of geotagged media and the number of posts that contain the hashtag.

 
This tool is also great for team players and social marketers because it allows for data exportation. You can download all your data as a .CSV file. Their pricing is also reasonable compared to other high-end platforms. With a starting price of $29 per month, you would have access to most of its features.

 
Best Free Hashtag Tracking Tools
1. Instagram Insights

 
Instagram Insights provides one of the best ways to analyze hashtags on the platform. It is the inbuilt Instagram analytics app, and it can be accessed by those using a Creator Account or Instagram Business.

 
This built-in tool provides quality insights into the performance of your account, including your ads, reach, followers, and engagements. This tool is 100 percent free, but it might not be the best option for serious social marketers. It is best suited for light, short-term tracking.

 
If you are looking for a free, yet powerful Instagram hashtag analytics tool, this is one of the best options you have. With this free tool, you can easily search and track hashtags on Instagram. Every week, you will get reports on the statistic of your hashtags.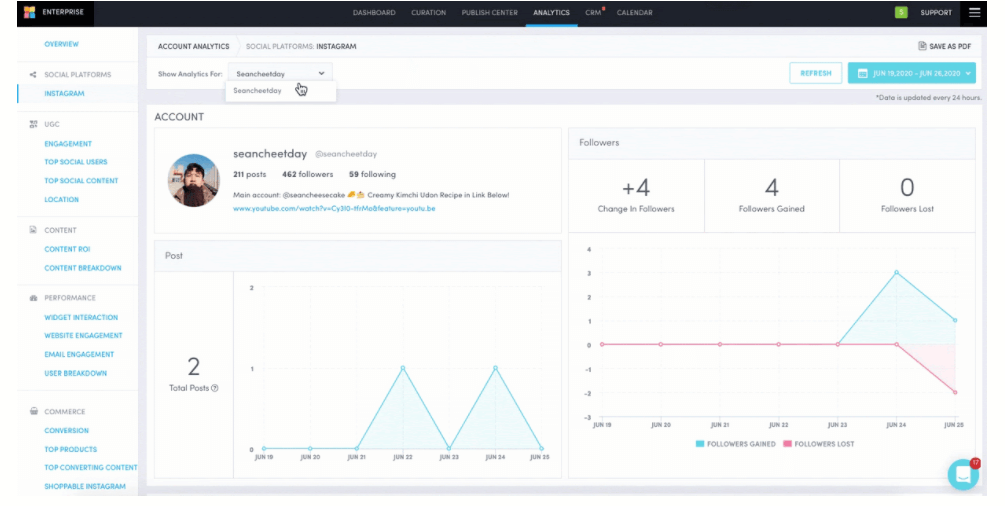 It allows you to keep track of both social media user-generated content and your brand-created content. This tool also comes with other great tools such as social listening features, which makes it easy for you to identify the top influencers of your brand and monitor conversations about your brand.

 
The tool will also show you snapshots of customer posts about your brand. It is very easy to use; you do not need to be tech-savvy to use the tool.

 
RiteTag is another free Instagram Hashtag Analytics and highly reliable tool that you can use to analyze your hashtags on Instagram. This tool comes with many great features that make it easy for you to expand the reach of your brand on Instagram. If you are not sure which hashtags to use, this tool can suggest several relevant hashtags for you.

 
It would provide you with information about the exposure, reach, and engagement of your hashtags. In addition to being highly active on Instagram, you can use this tool on other social media platforms such as Twitter and Facebook. This means you can manage your hashtags across different social platforms all in one place.

 
The tool also provides instant feedback on hashtags. In addition to suggesting hashtags to use, this tool can also recommend hashtags that you should not use. It provides accurate analytics on your hashtags, helping you to keep track of your success. It does not provide analytics for only the hashtags you are using but also the ones you are following.

 
Final Thoughts
Hashtags are very important, and they play a key role in your overall Instagram strategy. They cannot replace good creative and great content but they contribute significantly to the success of your marketing strategy on social media platforms. As such, knowing how to analyze and use your hashtag data effectively in your social media strategies is very important. With the free Instagram hashtag analytics tools above, you would be able to analyze and measure the performance of your Instagram hashtags, which can help you make data-driven decisions about your business.