While shopping at physical locations still remains a useful option for people to get groceries and other essentials, more and more people are turning to online stores. E-commerce platforms offer businesses a way of reaching a wider audience. These digital stores are also convenient for the customer - as they are now able to buy anything from food to clothing and more from the comfort of their couch. 
In 2020, over four billion dollars were
spent on eCommerce stores
. It is estimated that this figure will increase to over six billion by the year 2024. Worldwide, e-commerce sales will account for an
estimated 18.1%
of all retail sales recorded in the year 2021.
[caption id="attachment_10282" align="alignnone" width="2000"]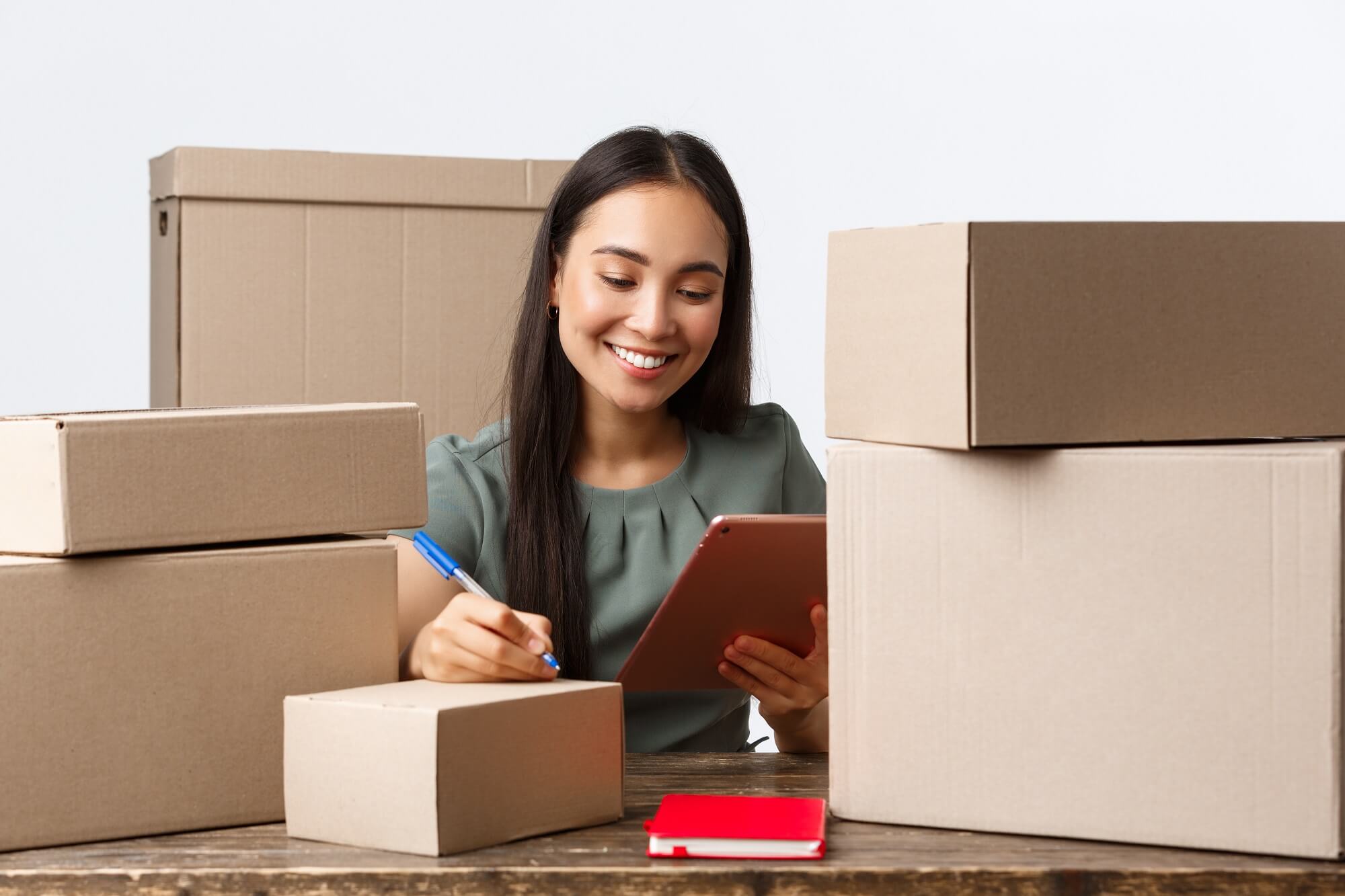 Small business owner, running their e-commerce store.[/caption]
Recently, we've seen a move toward social commerce too. This trend gives businesses the capability to sell on more than just the primary social media platforms - including Facebook and Instagram. We take a closer look at these trends, as well as how you can take advantage of social commerce for your own business. 
What Exactly Is Social Commerce?
Before diving into strategies to use with social commerce, let us first consider what social commerce is. We also look at how it fits into modern-day marketing and sales. Social commerce has similarities to more traditional eCommerce solutions. The major difference, however, is that with social commerce, your business takes advantage of social media platforms to sell products or services. One
study
reports that 80% of businesses have either already started to sell on social media or plan to do so in the upcoming years. 
Social commerce has also become quite a diverse topic. Many social platforms have started to offer integrated eCommerce features. The technique involves technology that allows for sales to be made directly on the social media platform - instead of having to direct a customer to a website or eCommerce platform first. 
Another thing to note is that there are several social media tools in eCommerce. This includes customer ratings and reviews, social shopping tools (sharing the act of shopping online), forums and communities, and social advertising, to name a few. But all these tools help with marketing and increasing sales.
Social Implications of Ecommerce
Before I continue, there are also social implications of eCommerce that need to be noted.
Social commerce is taking the market by storm. From being used as a mere showcase for brands to become a virtual storefront, now capable of running the whole shopping experience without users being redirected to the brand's website. It is forecasted that by 2021, the global social commerce market will increase by about 34%.
But will this impact eCommerce stores? and will this impact sales on business websites? Small business owners will save money and resources while building their brand. But their core brand message has the potential of not standing out on these social platforms. As they will have restrictions.
However, using social commerce has improved user experience. As they have reduced the click journey, which is essential to facilitate sales and enhances conversion rates.
It is too soon to predict if these social commerce platforms will thrive or fail. But one thing is for sure, the social implications of eCommerce shows us that the eCommerce landscape has evolved.  
Social Commerce vs eCommerce:

How Does Social Commerce And Ecommerce Differ?
Even though similarities exist, it is important to understand how traditional eCommerce stores differ from social commerce platforms. To provide a better overview of the differences, we will consider the use of social media to assist in selling products online. 
With a standard eCommerce platform, you would have a specific website where all of your products are sold. You would then promote the content that can be found on the store on a Facebook page or perhaps by publishing a photo or video on Instagram. If a customer is interested in the products you offer, they need to follow a link to your eCommerce store - and then complete their purchase. 
With social commerce, things are a bit different. You can set up a storefront directly on a social media platform - displaying prices and allowing customers to add products to a cart. In this scenario, interested individuals can complete the entire checkout process directly on the social platform. There is no need for the customer to visit another website - which means the process takes one less step, possibly increasing the chances of making a sale. 
Using Social Commerce For Your Business
You've decided to use social commerce as a way to improve your business. Now, it is important to understand the steps to take. 
The first part is to consider which commerce platforms you would like to use. There are a few options available, but Facebook and Instagram are currently considered the best options. You can decide to target only one of these or use both to further increase your chances of getting more sales. There are a few steps to follow to ensure the campaigns you launch will be successful. We take a look at these steps below.
1. Researching The Target Audience
Simply setting up a storefront on a social media platform without knowing what the ideal customer expects can produce disappointing results. With this in mind, start by doing some extensive research on your audience. A basic understanding at first can help - but continue collecting data as your business grows on a social commerce platform too. Use the data you collect to make appropriate adjustments, which would ensure your store adapts to customer expectations and habits. 
2. Build A Store That Represents Your Branding
When setting up a social commerce storefront, you should ensure the design matches your brand identity. Be sure to add a clear and high-resolution logo. Add additional visual elements to the storefront, which would help to make it more attractive. At the same time, avoid overcomplicating the design. 
3. Add Or Import Products
If your business is already using an eCommerce platform, it is sometimes possible to import products from this system to the social commerce account. This can be a convenient way to get products in your store without manually adding them one by one. 
If the platform you use does not have support for importing, then set aside some time to add products you wish to sell on the social commerce platform. In some cases, a spreadsheet offers a good alternative for importing products. 
4. Choose The Right Payment Options
A large number of individuals prefer to pay with a credit or debit card, but some may also have a preference for alternative payment options. Google Pay, Apple Pay, and several alternatives have become convenient one-click payment solutions in the modern-day. 
[caption id="attachment_10284" align="alignnone" width="2000"]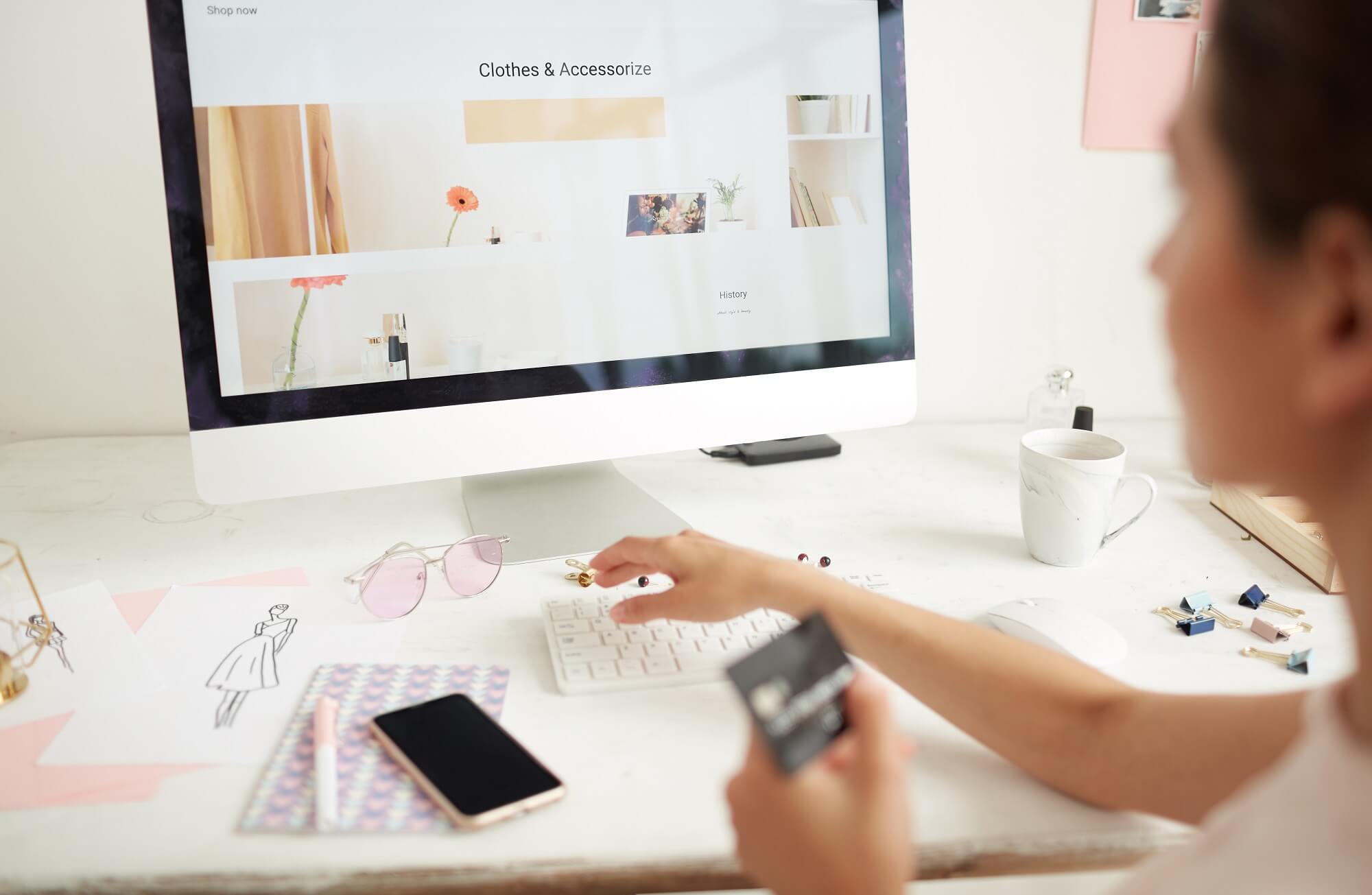 Close-up of a woman sitting at the table via online store using a credit card[/caption]
Make sure the social commerce store you set up can offer customers access to payment options that are suitable to their preferences. A larger variety of payment options give the customer more choices to consider. This also shows that you consider the client's needs.
5. Add Valuable Content
Once your store is up, don't forget to focus on the page itself too. You do not want to focus only on the promotion of products that are now being sold through your store. Ensure you still post valuable content to the timeline on your business's page - content that customers can relate to and find helpful in their everyday lives. 
Best Social Commerce Platforms
Several social media platforms have already introduced a series of commerce solutions that businesses can take advantage of. Currently, however, certain social commerce platforms do seem to be ahead of the rest, offering a more streamlined checkout process and giving your business access to a number of essential tools. 
We take a look at three of the primary social commerce platforms that are leading the industry at the moment.
1. Instagram
While a newer entry in the world of social media platforms, Instagram has grown a lot in just a decade. The platform was initially developed to help people share videos and photos, but quickly became a focal point for many businesses. Today, consumers, influencers, and even some of the biggest brands in the world all take advantage of Instagram. 
[caption id="attachment_10283" align="alignnone" width="795"]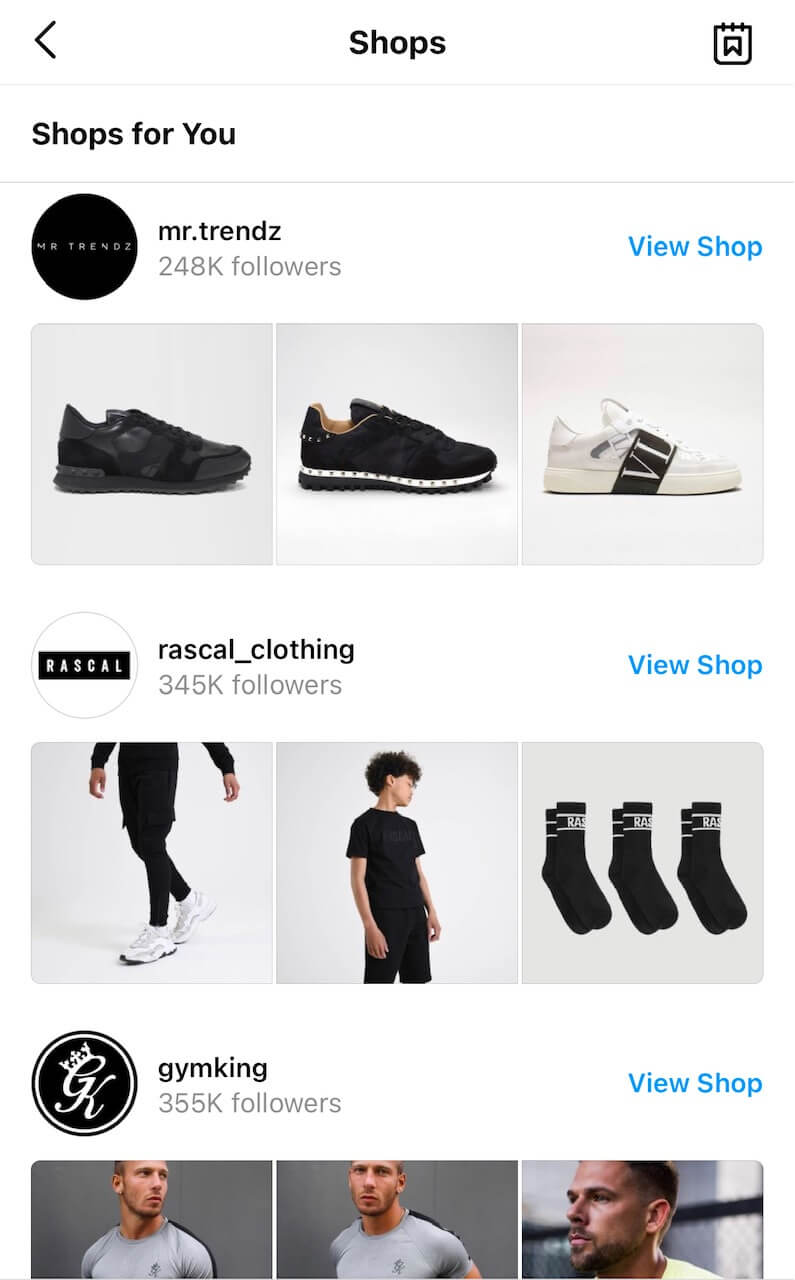 Instagram shopping feature[/caption]
In addition to being a social media platform, Instagram has also become one of the best options for social commerce strategies. The platform only recently introduced its own social commerce functions, but several businesses have already created their own storefront on Instagram. 
Due to the fact that Instagram focuses largely on visuals, the platform is ideal for creative businesses. It is easy to add products to posts. These serve as "shoppable posts". You can do the same with Zambia dating sites stories and reel entries on the platform. Your business can choose to allow checkout directly on Instagram. Alternatively, redirect the customer to your eCommerce platform.
2. Facebook
Facebook still remains the biggest social media platform in existence. There are
over 2.8 billion people
who use Facebook on at least one occasion every month. The average user spends around 19.5 hours on Facebook each month. This platform was also one of the first to introduce a social commerce system, called Facebook Shops. 
There are different options when setting up a social commerce storefront on Facebook. In some cases, the eCommerce system used by a business may be compatible with the partner Zambian porn pics platform on Facebook Shops. This helps to automate the process of uploading products to a Facebook store. Direct selling on Facebook Shops is possible - including checkout. 
3. Pinterest 
Pinterest is slowly increasing functions related to commerce tools, but there are some Zambia Pussy limitations at the moment. The platform does not yet provide support for direct selling and checkout on the platform. It can, however, still be very useful for businesses that want to expand their social commerce strategy. When using Pinterest's commerce tools, additional fields for pricing and specifications are added to the pin. When a visitor clicks the link to buy, however, then you direct them to a landing page. The redirect can take the client to your eCommerce website too.
Conclusion
Ecommerce no longer only holds ties to platforms like Woo-commerce or Shopify. In the modern-day, businesses need to ensure they adopt the latest trends - and this includes the utilization of social commerce strategies. Social commerce allows a business to expand the number of people reached, while also increasing sales. These are a few ways social commerce benefits your business. 
Zambian nudes