One of the most used platforms to market your brand is Instagram. The platform currently has over 1.386 billion active users, and the number keeps on growing. Having access to such a vast population means that you could market your brand considerably, maybe even hit the international level. But how can you successfully market your brand? This article will look at Instagram stories marketing tips that brands can apply to market their brand better.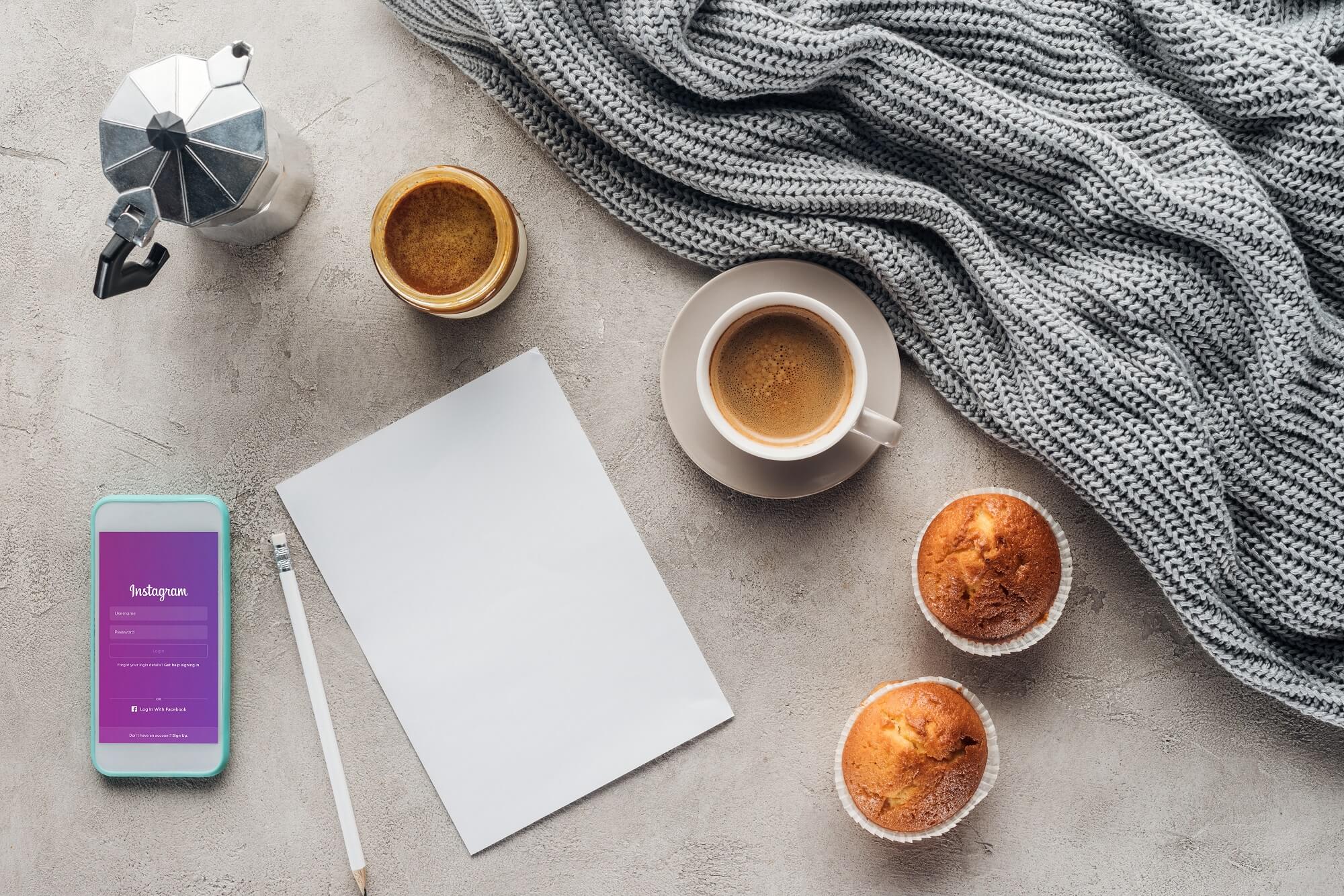 smartphone with instagram app on screen on
Over 90% of Instagram's active users follow one or more business accounts. They do so to follow up on consumer products that might interest them. Most users follow up on the stories of business accounts. Therefore this is a column that you want to be as neat as possible to gain more customers. Doing so requires some strategies that we shall discuss in this article to ensure your brand flourishes in no time.
What is a Social Media Instagram Story?
Before we get into how the story section of Instagram works, let us first look at what it is.

 
Instagram story is a photo or video feed that automatically disappears in 24 hours from your account's profile. Then story section is separated from the regular feeds, "traditional feeds."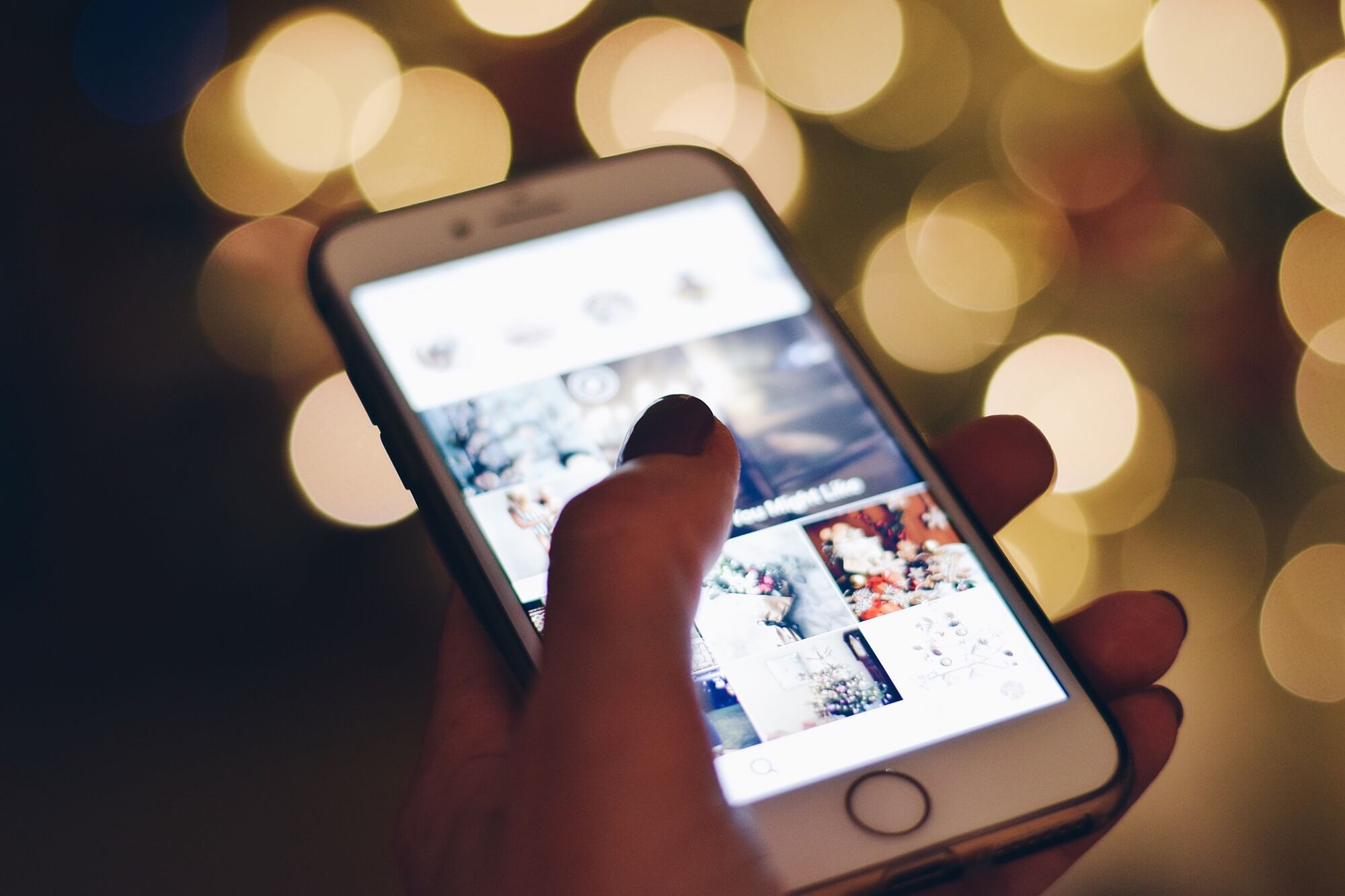 Instagram account
The stories are displayed in a slideshow manner whereby each video or image you upload becomes another slide onto the feed. By default, images only show for about seven seconds. However, videos can run up to 15 seconds.
When you add on a new story, you will notice an orange and purple ring form around your typical profile picture. That acts as a signal to the followers of your account that you have added new content, and they should check it out.

 
Once a user comes into contact with your story, they can opt to send a reply via a DM or via other interactive pools, which include:
The ability to add music, unique captions and overlays make stories a pretty exciting experience.

 
In general, you can ultimately view stories as content feed for your dedicated followers. Hence, the content you provide here will significantly impact your account and your brand as a whole.
Why Should Your Businesses Make Use of Instagram Stories to Boost Their Brand?
Social media Instagram stories offer incredible advantages for businesses worldwide. Below are some reasons as to why you should start implementing Instagram stories to your marketing strategy.
1. Your Stories Are Placed in the Front and Middle of Your Followers' Feeds, Literally
Instagram stories appear on top of the screen; hence Instagram users can easily and efficiently locate them. However, since one user might have access to more than one story at any given time, the stories are arranged according to the published time. Therefore if you keep on adding new stories, your story will remain visible to your user at any given time.
2. You Can Easily Humanize a Brand

 
When it comes to Instagram stories, formality is not something to greatly worry about. Many Instagram stories, inclusive of business related' are pretty informal. That is another factor that sets stories apart from traditional posts.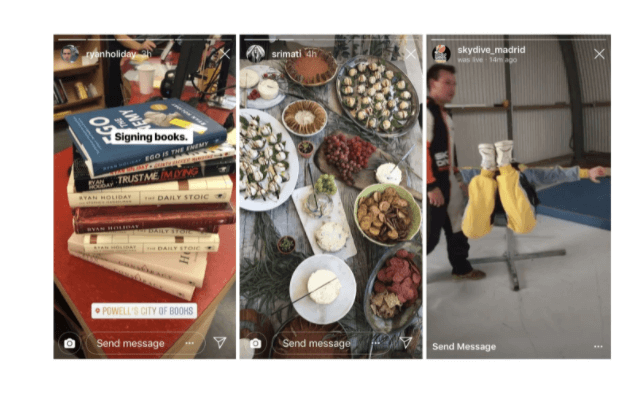 Here you can let your user experience more about your brand. Take group selfies with your brand team and share it; let them into your brand just like you would if they were physically there. Let your brand speak on this platform. If your followers have any issues regarding the brand, clarify it as a brand.
3. Engagement

 
Customers love to engage with brands; that is why 90% of Instagram users follow a business account.

 

Instagram stories offer a platform whereby users can easily engage with each other via:
Polls

Quizzes

 

Custom stickers

 

Music

 

Hashtags

 

Mentions and so on

 
You can use these features to gain feedback from the user about your brand, maybe changes to make, or a product that you should launch.

 
Instagram Stories Strategy For Brands
1. Utilize the Business Account Feature

 
If you wish to grow your brand, you should highly consider switching to an Instagram business account instead of a normal personal account. Here are some reasons as to why this is a great strategy.
Business accounts have some incredible features that are absent in the ordinary personal account, which include:
Instagram insights

Contact information

Instagram ads

 

Instagram shopping

 

Secondary and primary message inbox
Creator accounts also have some incredible advantages for content creators and influencers. Therefore having an Instagram business account could boost your brand marketing via Instagram stories strategy immensely.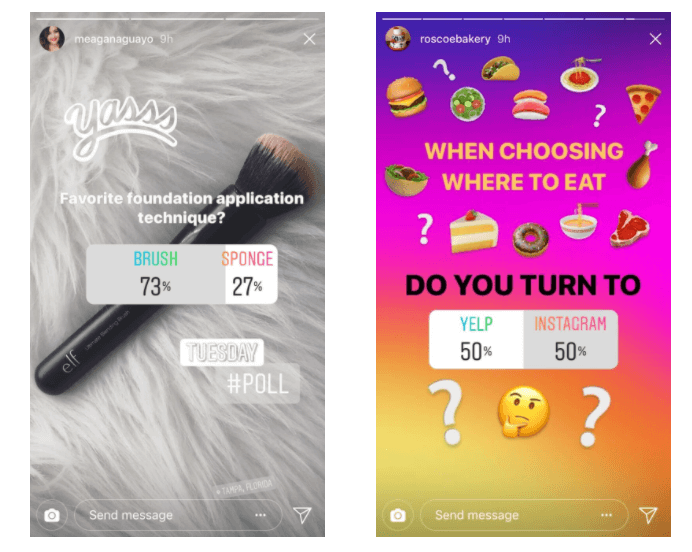 2. Clearly Define What Your Goals Are
Just like any other marketing strategy, without a goal then the chances of succeeding are minimal. Therefore the same case applies to social media marketing Instagram stories. You first have to make sure you understand what you want your brand to be.

 
Instagram marketing via stories is tricky as it sends out different messages according to how the user uses it. Therefore decide on whether:
You wish to introduce your business to the internet

 

Increase your brand's awareness

 

Get a new lead

 

Sell your products directly to the consumer via the app
There are other factors to consider that play a significant role in utilizing Instagram stories for brand marketing. Once you have identified where you wish your business to head, you can share stories that align with that perspective.
3. Audience Awareness

 
Your audience is your potential customers. Therefore they play a significant role in social media marketing via Instagram stories. Audience awareness can ultimately help you identify the kind of stories to share. Therefore carry out research and identify your followers in terms of:
Age

 

Country

 

Profession and so on

 
Once you do so, you can easily filter your stories to fit your audience perfectly. Doing so will grow your audience immensely.

 
4. Choose the Perfect Profile Photo
When you post a story, the first thing that your followers will see will be your profile picture. In the storyline, each story is masked by the user's profile picture. Therefore it must be pretty appealing.

 
To make your profile picture more professional and appealing, try using the brand's logo. Therefore when a user sees the profile picture, they are instantly aware that the story belongs to your brand.
The profile picture displayed on the storyline is usually circular. Therefore you have to think out of the box to figure out the image to use. If, for example, your brand logo has a triangular shape, then zooming out to ensure the whole logo is catered for would be a great idea.

 
5. Content That Is Visually Compelling
Marketing your brand via Instagram stories requires pretty compelling content to the eye. Since the competition is high, you have to up your video and image game to gain brand popularity.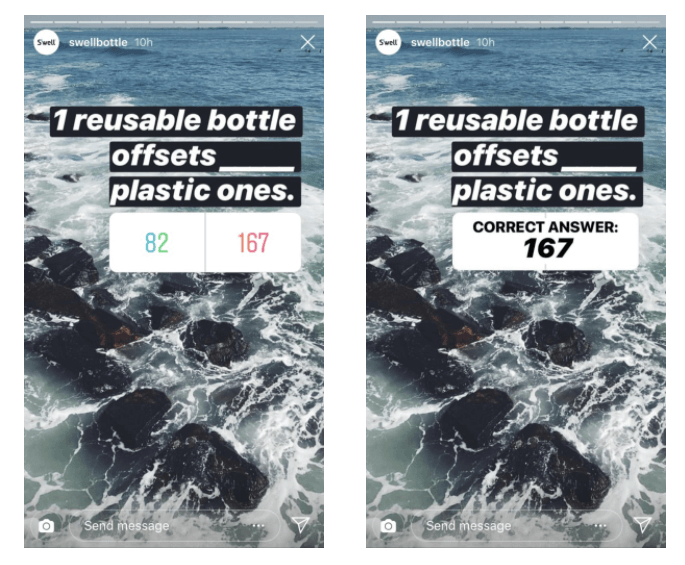 However, this does not mean that you require to buy expensive video or image shooting equipment. It, however, means that your content should be neat in terms of:
Good lighting when shooting

 

Well composed content

 

A nice focus

 

Sharp images
If you decide to use animation, make sure the content is easy to understand, eye-catching, and straightforward.

 
When dealing with visual content then you have to make it compelling. Excellent photos are good; however, if they do not entail a story or even get your viewers excited, you will probably not experience high brand growth.

 
We have gathered some story ideas that you can implement in your Instagram story to gain more followers interaction:
Images or videos of behind the scenes

 

Images that contain quotes or plain text

UGC and Regrams

Instructional posts

 

Reel

 
You can also post your story previews for grand content to ensure your users do not miss out.
6. Establish an Instagram Brand Official Look
Your brand requires to have features that set it apart from any other brand. Therefore you will need to decide on your brand's official look on Instagram stories. That means that your content should be consistent and share a limited amount of information based on your brand. Once you do this, your followers will easily follow along with your stories without being confused.

 
To spice it up a little, you can also blend in the colour scheme, feel and look of each story you share, make it consistent. You can explore different Instagram stories examples that have perfect post consistency to gain some knowledge on this principle.
7. Captions

 
How your brand looks often goes hand in hand with how it "speaks." That means that a perfect image with a confusing caption ends up confusing the viewer ultimately. Make sure your caption matches the story that you are sharing. Also, try to maintain caption consistency. Base every caption on the brand and let it have flow. Doing so will help the viewer understand your content faster and without any strain.
Instagram captions run up to two thousand and two hundred words. Therefore you have enough space to define your story clearly. However, since only two lines appear on the story tab before the viewer clicks on more, you have to make a perfect impression. Make the viewer want to read more.
Conclusion

 
Instagram story service has helped a lot of businesses grow their brand. By applying all the tips provided in this article, you can ultimately grow your brand within a short period using the same strategy. So start implementing and watch your brand shoot up.