According to the UK Office for National Statistics, 45% of all UK businesses have a website. And over the next 5 years you can expect many more companies will move their operations online. The main reason businesses want to be online is so that they can reach more customers and deliver quality products. But what if you could understand how your website performs and how your customers respond to your site? What if you could gain information via your website and your competitors that you could use to overtake your competition? Well, all this has been made possible courtesy of smart web analytics tools. The tools are pretty efficient in helping you gather essential data about your business from your website. To know more about how these tools operate, follow along and let us unravel this mystery.
There are thousands of website analytic tools available for use. Hence the options can overwhelm you. However, in this article, we have sorted out the best web analytics tools to help your business grow within no time. Multiple tools have multiple unique functionalities. However, after laying them all down for you, your options will seem a bit clearer. The web analytics tools discussed in this article will, without a doubt, provide the proper insight into your web strategy.
What exactly is Smart Web Analytics Tools
Before we move into the smartest web analytics tools, let us first understand what web analytics entails.
Web analytics can simply be defined as:
The Quantitative and qualitative data analysis from your site and your competition's site. It aims to drive continual improvement as per customer online experience, which in turn breeds more customers. The outcome of using these tools is growth both offline and online.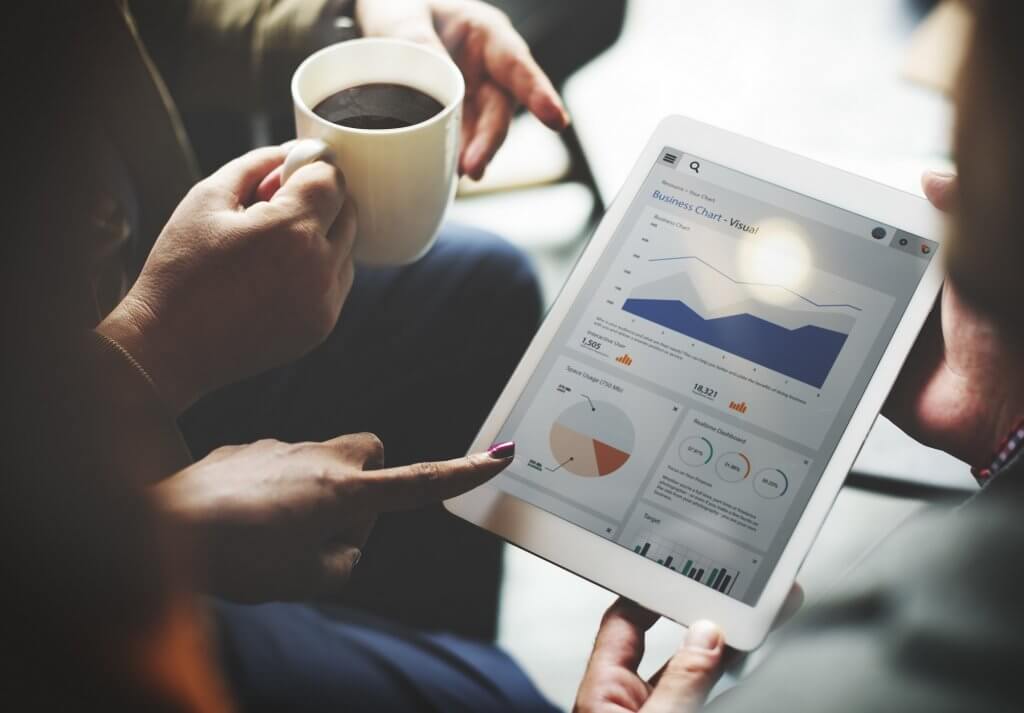 Data Analytics
Using web analytics tools, you can gain information such as:
Website traffic (how many users visit your site)

Pageviews 

What pages are most popular

How long do users spend on your site

If there is a part of your website that needs improvement 

How many users buy or engage with your product or services.
The best part is that the information is provided as per your website and your competitor's website. After gaining all this information, the next question pop-ups. What are you going to do with the knowledge gained? Well, that is simple. You can compare your website with your competition's to understand the points you need to improve. You also get to know the points that are working well with the strategy of your site. And that is just the tip of the iceberg. With such information, you can completely alter your customer online experience and make it better and meaningful.
What was the First Web Analytic Tool?
Technology has grown over time, and so have analytic tools. Well, the very first web-analytic tools to be used took the "hit counter" form.
Hit counter or web counter were code chunks coded using PHP script. The codes display a simple number image that incremented each time these code chunks were run. Of course, the hit counters lacked in terms of metrics sophistication, but well, the tech had not advanced back then. However, the tools were great as per user interaction.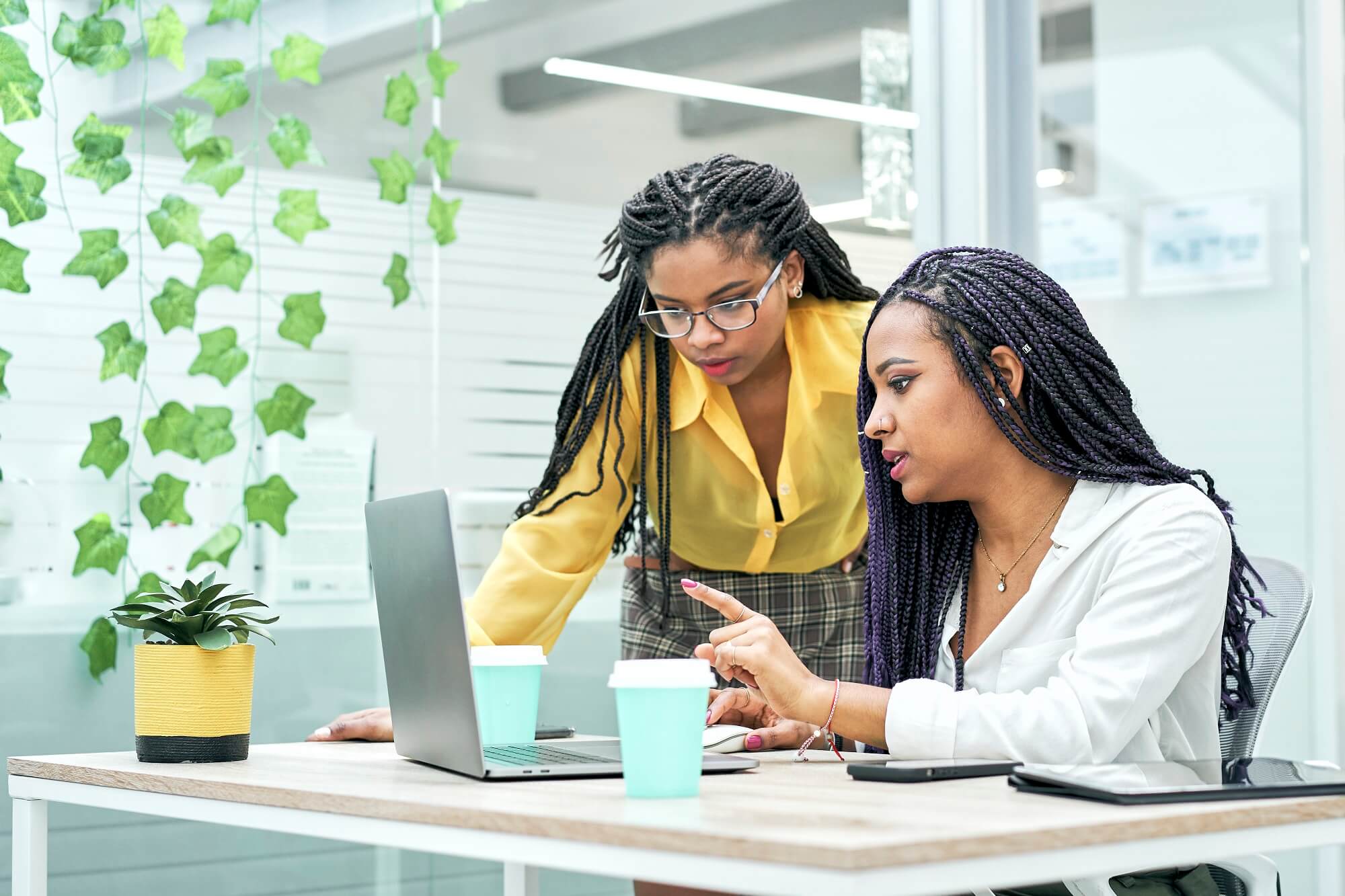 The hit counters varied, with some working better compared to the rest. As time moved, on-hosted service hit counters were developed that offered more information about site visitors. Hit counters helped many site owners track the number of users who accessed their sites.
However, in the 21st-century, tech advances have seen the lunch of analytic tools that are pretty sophisticated. The tools offer complex information that you can use to analyze your site and improve it. Hence without further ado, let us dive into the Smartest Web Analytics Tools for Business Growth.
Web Analytics Tools
1. Google Analytics
Rated as one of the best web analytics tools worldwide, Google analytics is undoubtedly a must-have tool for your business. Using this tool, you can:
Track and perform analysis on your web traffic

Track the keywords that are bringing in more visitors to your website

Track the design aspects as per your website that are turning customers off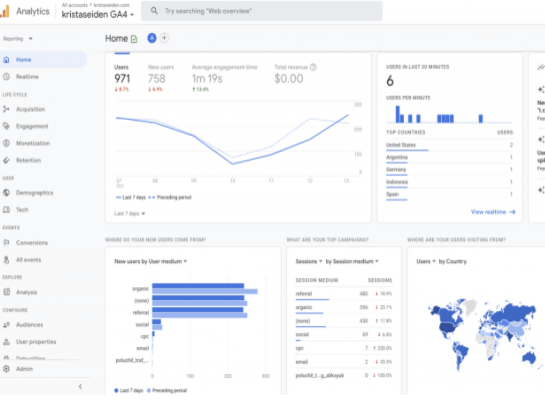 On top of all that, the tool also provides additional information on your website. The data comes in the form of a report. The report entails:
Information regarding your site's visitors

Traffic source

Goals

E-commerce

Goals
With this tool, you can scale your business up and give your competition a run for their money.
However, the tool has a downside. Google analytics takes a pretty long time to update successfully. But as per other functionalities, it is fantastic. The tool has also been around for a relatively long time, hence proven effective by many users.
2. Yahoo Website Analytics
After mastering Google Analytics, Yahoo website analytics gives you a chance to survey your website further. The tools provide:
Great access controlling options

A pretty simple multi-site analysis approach

Real-time and raw data collection

Site visitors behaviour

Demographic report

Customized options
Yahoo provides a chance for you to take things up a notch from Google analytics in terms of:
Customization

Profiling

Filtering
Hence if you wish to gain more understanding about your website, then Yahoo is the tool for you.
3. Crazy Egg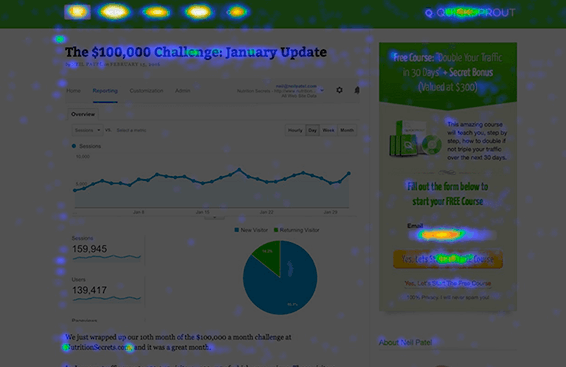 Using Heatmap power technology, Crazy Egg gives you a perfect visual picture entailing visitors' actions on your website. The tool tracks down:
Mouse movement in a website – mouse movement mostly goes hand in hand with eye movement, which means people mostly look at what they point at on a website. Hence when you track mouse movement, you know the points that attract your visitors the most. The mouse movement functionality is excellent for adverts.

Clicks in a website – Clicks portray visitor-site interaction. Hence, the points that have more clicks are the points that visitors interact with the most. Using this information, you can know the points that require modification and those that do not.
Crazy Egg is truly a phenomenon tool. For rapid growth, this tool is a must-have.
4. Compete
Compete is a profound tool; the top one million websites worldwide use it to track the approximated number of visitors to their sites globally. But the tool does more than track the number of users per website; it also provides:
Information regarding visitors actions on a website

Information regarding what lured visitors into your site - It does so by tracking clicks before a visitor accessed your site and after they accessed your site.

Tracking of traffic volume

A paid-for service that you can use to track keywords that send users to your site and your competitors' site as well.
All this information helps you gain a better customer understanding. You can then use it to build your business and overtake your competition.
5. Google Web Optimizer
Google web optimizer is a free tool that provides testing services for your website. For example, you can successfully rotate varying web content segments to see the placement and sections that gain more clicks using the tool. It also tracks the number of clicks that generate the most sales.
Using Google web optimizer, you can easily choose the part in your site to test. Some testable parts include:
You can select any of the parts above, experiment on them until you gain a positive response from your customers.
Google web optimizer is a great tool that you can use to test:
Content

Landing pages

Multiple site versions running at the same time

Complex variations of your website
The tests carried out with this tool helps you gain information that you can use to improve your website. When used appropriately, your site can acquire more visitors within a short period.
The app also has a fantastic user interface which makes it pretty easy to use.
Which Web Analytic Tool Records User Responses on Video?
There exist tools that use video functionalities to gather information for you via your website; these tools include:
1. UserTesting
Well, user testing is a pretty unique website testing tool. Using this tool, you can gain almost accurate data on visitors-site interaction via video functionality. All you have to do is hire some people to undertake a task on your website, maybe do their shopping. The users are recorded as they carry out their tasks. In less than one hour, you get your feedback.
UserTesting lets you get into your visitor's minds, not literally, but in that, you almost know what they are thinking. Hence you can use the feedback gained to improve your website, which in turn will earn you more visitors.
2. MouseFlow
Crazy Egg and UserTesting are two excellent tools. But now, imagine merging their functionalities into one app. That is what MouseFlow is all about.
Using MouseFlow, you can:
See visitors using your website via video that includes each mouse movement and mouse click they make, keystrokes, and scrolling.

View the heat map as per different periods. You can hence track the effects of any alteration made to your website.
The tool can be used to test more than one site, which makes it pretty effective. Hence for the ultimate video web analytic tool experience, this is the tool to go for.
Conclusion
Websites, when well managed, can grow your business immensely. Using the website analysis tools provided in this article, you can easily track the website's visitors, gain user details, and much more. Using this information growing your business online and offline becomes pretty easy. Hence, make use of these tools and note the difference.