Finally settling on the right noise-cancelling headphones can completely redefine your listening experience and take it to the next level. The technology used in such headphones works by blocking outside noises allowing you to tune out any distracting environmental elements to be able to stay focused and connected.
Active Noise-Cancelling headphones (ANC) are almost a must if you love working outside, enjoy listening to music while commuting, or get easily distracted. Finding the best noise-cancelling headphones that will help you focus and immerse yourself in the beauty of your favourite tunes is not an easy task.
To help you out, we have some of the best noise-cancelling headphones on the market. Our top pick for Android users is the Sony WH-1000XM4 headphones. For those who prefer staying in the Apple device ecosystem or are simply put off by the price of 248 GBP, we recommend the AirPods Max. These are Apple's newest over-ear wireless headphones. 
ANC headphones are designed to protect our ears from damage. This also spares users from having to crank up their music volume to block outside noises. ANCs tune out most unwanted noises while enhancing music quality to give you one of this modern era's most wondrous listening experiences. So without further ado, here are the best noise-cancelling headphones.
1. Sony WH-1000XM4 
Specs: 
Bluetooth: Yes.   
Noise-Canceling: Yes.  
Frequency response: 4Hz to 40kHz  
Charging: USB-C.  
Battery Life: 30hr.   
Built-in mic and controls: Yes.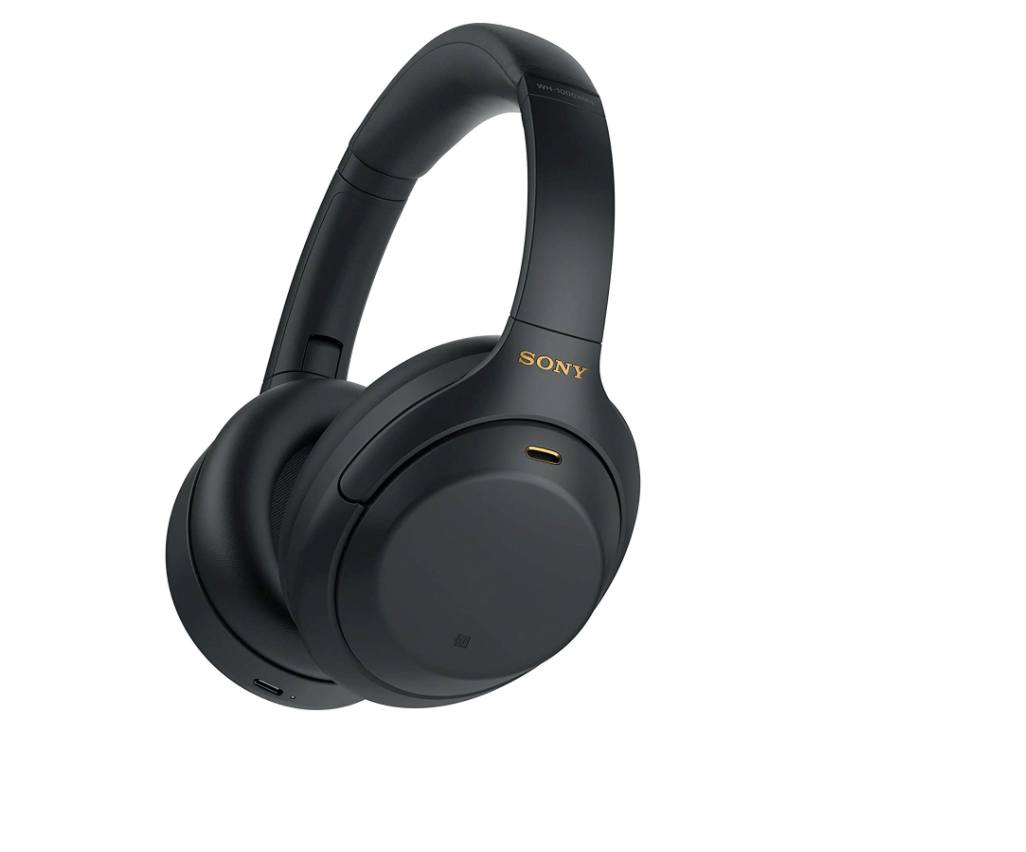 Sony WH-1000XM4
Pros:
Comfy and lightweight. 

Multipoint pairing.

Improved noise cancellation. 
Cons:
No aptX support.

Not water-resistant.
Price: From 198.77  to 250 GBP.
The Sony WH-1000XM4 wireless noise-cancelling headphones live up to their hype. They are just as comfortable as their predecessors. Last year, they managed to replace their antecedent with new features that elevated the listener's experience even more. These headphones introduce new capabilities like the 'Speak to Chat' feature and uplifted sound quality that XM3 users have never witnessed. That's why these headphones were one of the biggest launches in 2020. 
Although they don't look much different from their predecessors, The XM4 delivers a bunch of other wonderful qualities such as DSEE Extreme upscaling, auto-play/pause built-in sensor, multipoint pairing, and conversational awareness. This is why the Sony WH-1000XM4 still holds the title for the best noise-cancelling headphone in 2021 with a rating of 4.7 out of 5 stars.
READ ALSO: BEST GAMING HEADPHONES 
2. Sony WH-1000XM3
Specs: 
Bluetooth: Yes.   
Noise-Canceling: Yes.   
Frequency response: 4Hz to 40kHz  
Charging: USB-C.  
Battery Life: 30hr.  
Built-in mic and controls: Yes.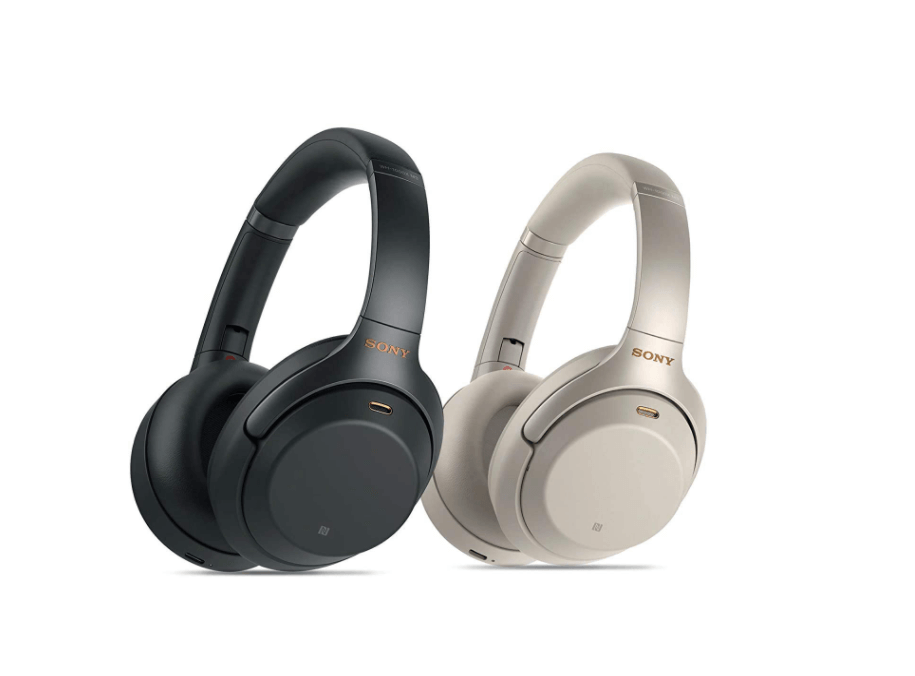 Pros:
Clear dynamic sound.

Exceptional noise-cancelling. 

Battery Life.

Intuitive features.
Cons:
Not compatible with different software. 
Price: 176.58 GBP.
Despite the fact that the Sony WH-1000XM4 was able to surpass Sony's XM3, there is still plenty to love about the 1000XM3, especially for music lovers. They can find loads of features like Sony LDAC and aptX HD that provide them with the best Hi-Res music experience without a wire. These headphones won the What Hi-Fi? Award for 2018 and 2019 and won the hearts of millions of users with a rating of 4.6 out of 5 stars. They still remain the most intuitive and comfortable pair of on-ear headphones.
They also feature touchpad controls, Sony's Atmospheric Pressure Optimiser, and a Headphones Control app. In addition to the fact that all of Sony's flagship ANC headphones provide both Alexa support and Google Assistant. A ten-minute charge for these headphones gives you 5 hours of playtime and charging to full battery only takes 3 hours. 
3. Apple Airpods Max 
Specs:
Bluetooth: Yes 
Noise-cancelling: Yes  
Battery life: 20 hours  
Built-in mic and controls: Yes
Charging: USB-C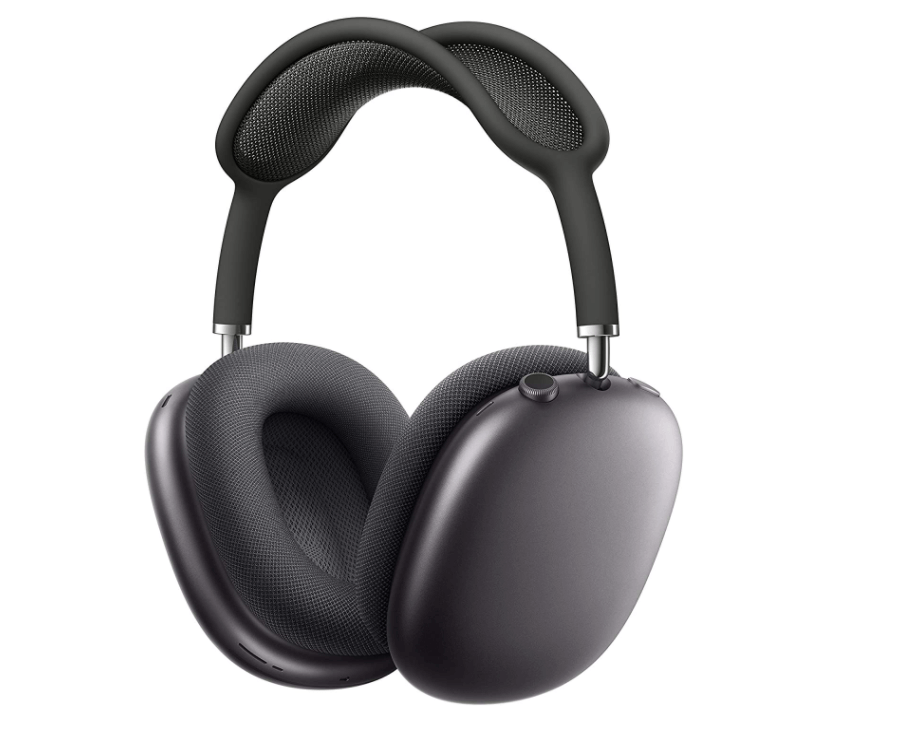 New Apple AirPods Max
Pros:
Special audio effects. 

Excellent build quality. 

Superb noise cancelling. 
Cons:
Audio cable is not included.

Practically Apple-only compatible. 
Price: 356.86 GBP.
Apple was not the best at keeping the AirPods Max a secret. No one was surprised by the release of Apple's first on-ear headphones. Having said that, the price did come as a surprise. These headphones are more expensive than the majority of the best noise-cancelling headphones on the market.
However, they still live up to their enormous outlay. When it comes to sound quality, they are worth every penny with a 4.5-star rating. They also deliver great authenticity, spaciousness, crispness, and detail. 
4. Sennheiser Momentum 3 Wireless
Specs:
Bluetooth: Yes
Noise-cancelling: Yes
Battery life: 17hr
Built-in mic and controls: Yes 
Charging: USB-C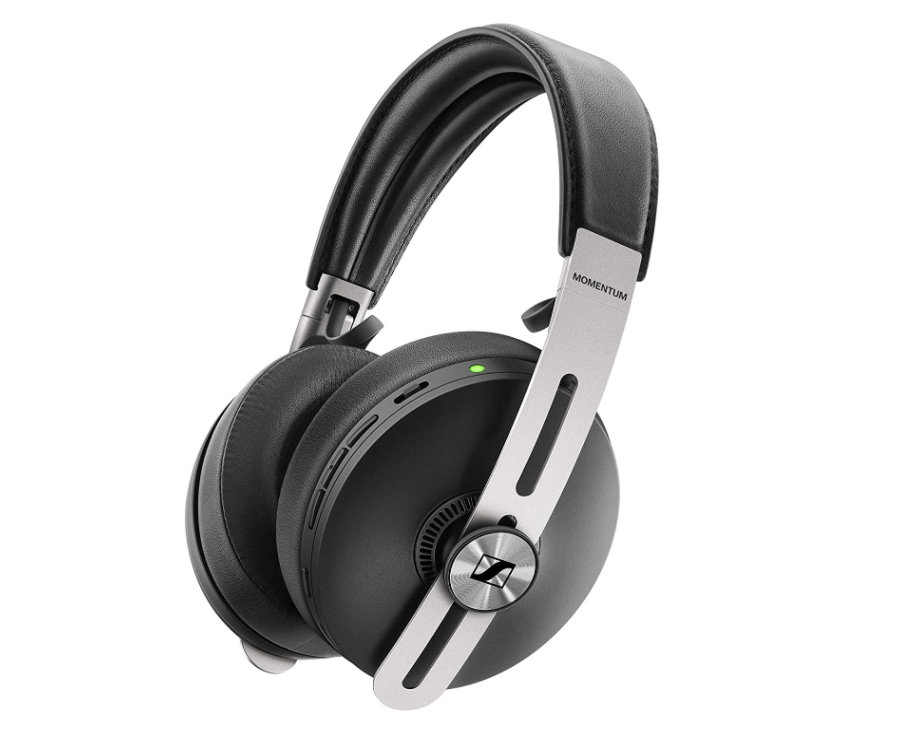 SENNHEISER Momentum 3 Wireless Noise Cancelling Headphones
Pros:
Practicality and usability features.

Great noise cancellation. 

Active, bubbly presentation.
Cons:
Price: 251.33
The Sennheiser Momentum Wireless is considered an astonishing effort by the engineering team at Sennheiser. In spite of the 17-hour battery life which sounds ridiculous next to Sony's 30-hour headphones battery, these ear cans still offer loads of usability features. They flaunt an energetic and lively design while maintaining good noise cancellation which lets these headphones qualify to be one of the best noise-cancelling headphones out there.
Noise-cancelling headphones are a must if you're frequently involved in tasks that require focus. Or simply, if you're into music and want to immerse yourself in every instrument played in your favourite tracks.
If you have a couple of hundred extra in your budget, you may be lucky enough to get a Sony WH-1000XM4. Even if you're not or simply are put off by the prices of the XM4 and the Apple Airpods max, you can go for the 1000XM3 as a cheaper version of the XM4 but with the same noise-cancellation capabilities and a very close rating of 4.4 out of 5 stars. 
5. Bose Noise Cancelling Headphones 700
Specs:
Acoustic design: Closed
Frequency response: N/A
Battery life: 20hr
Weight: 25g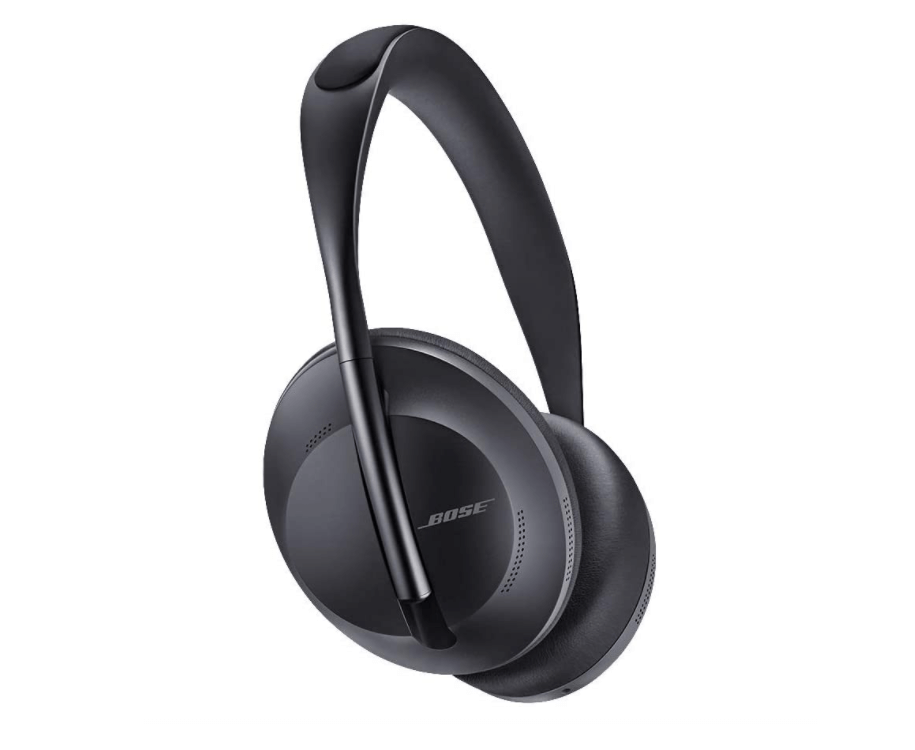 Bose Noise Cancelling Headphones 700
Pros:
Exuberant sound.

Fashionable design.

Marvelous noise cancelation. 
Cons:
Battery life is not competent enough. 
Price: 236.12 GBP.
The Bose Noise Cancelling Headphones 700 does not compete with the Sony WH-1000XM4 in terms of price and battery life, but they still are a pair of qualified over-ear cans. Noise cancellation is usually not very effective when it comes to making phone calls.
The reason why the Bose Noise Canceling Headphones 700 is considered one of the best noise-cancelling headphones is that it provides a remedy for this problem. These headphones have the noise-cancellation feature added to phone calls as well so that you can make quiet calls and chat with your friends without distractions. Overall, the headphones scored 3.5 out of 5 stars among many users.