Wireless earbuds have always been the holy grail of the wireless audio world. They bring the ideal comfort to the ears and deliver the same, if not better, audio quality. We've seen all sorts of tiny earbuds models and not so surprisingly, they all look so similar.
So how can you spot the
best wireless earbuds
and have every confidence in their quality? How can you find the optimum price with the best performance on the market? You need a pair of earbuds that can be suitable for any situation. This is what we're here for. We included
wireless earbuds
from every price range so that you can choose the best design according to your style and budget.
Bose QuietComfort Earbuds
Specifications
Type: In-Ear, Bluetooth: 5.1, Wireless: Yes, Weight: 8.3g each,
Water Resistance: IPX4, Battery Life: 6hr, Active Noise-cancelling: Yes.
Price

: £249.95
The Bose earbuds are considered the best on the market when it comes to their noise-cancelling abilities. These wireless earbuds represent a revolution in the acoustic industry thanks to their excellent external noise cancellation system.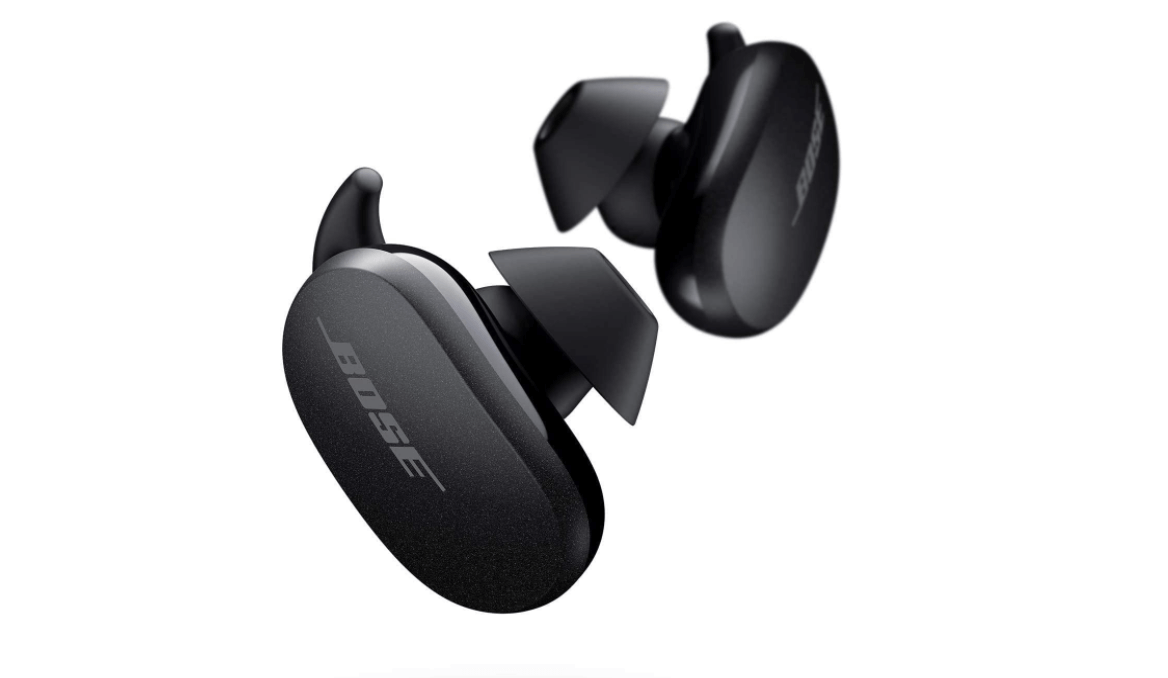 They come with a set of internal and external microphones that absorb external noises to produce opposite sound waves capable of completely eliminating unwanted noises. Unfortunately, the battery can only last up to 7 seven hours. If you are not planning to use your earbuds for long and you want a high level of noise cancelling, then this pair might be the one for you. 
Pros:
Highest quality in Noise Cancellation.

Very secure and unshakeable fit.

Can blend Active Noise Cancellation mode with Transparent Listening mode.

Splash-resistant design.
Cons:
Large earbuds case.

High price.

The sound signature is not the best.

Better on-ear controls were expected.
Rating: 5 stars.
Samsung Galaxy Buds Plus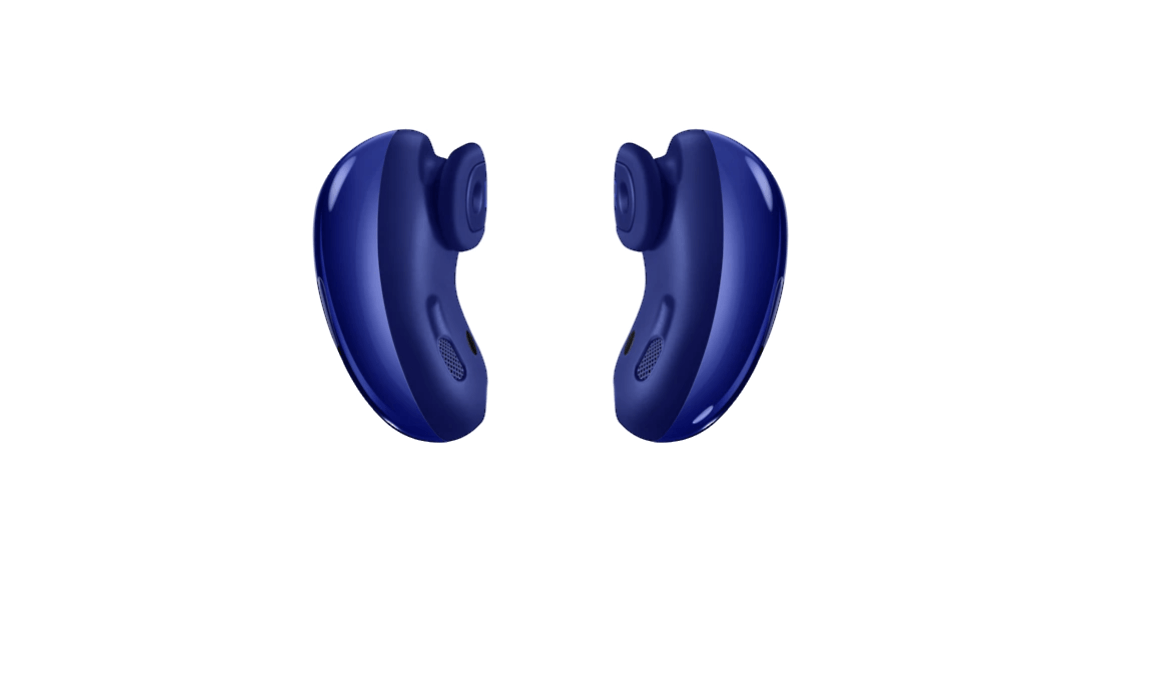 Specifications
Type: In-Ear, Bluetooth: 5.0, Wireless: Yes, Weight: 6.3g each,
Water Resistance: IPX2, Battery Life: 11hr plus 22hr from the case, Active Noise-cancelling: Yes.
Price

: £159.00
These
Samsung wireless earbuds
deliver AKG sound and are considered one of the market's best options when it comes to their price. The Galaxy Buds come with an adjustable three-microphone system, a pair of two-way speakers, and the richest bass and treble. Along with their long-lasting battery, these features suggest that the Samsung Galaxy Buds gives an exceptional listening experience.
These buds also come with a Fast Charging feature that allows users to charge their earbuds in shorter breaks. You'll enjoy a full hour of playback after only 1 minute of charging. You can also charge the Galaxy Buds either by using any QI wireless charger or by directly sharing power from a Galaxy phone. 
Pros:
11hr battery life.

Comfortable fit.

the 3-microphone system allows for better call quality.

Enhanced audio quality.
Cons:
Inaccurate Bixby voice pickup.

Not a big improvement for sound quality.
Rating: 4.6 stars.
Sennheiser Momentum True Wireless 2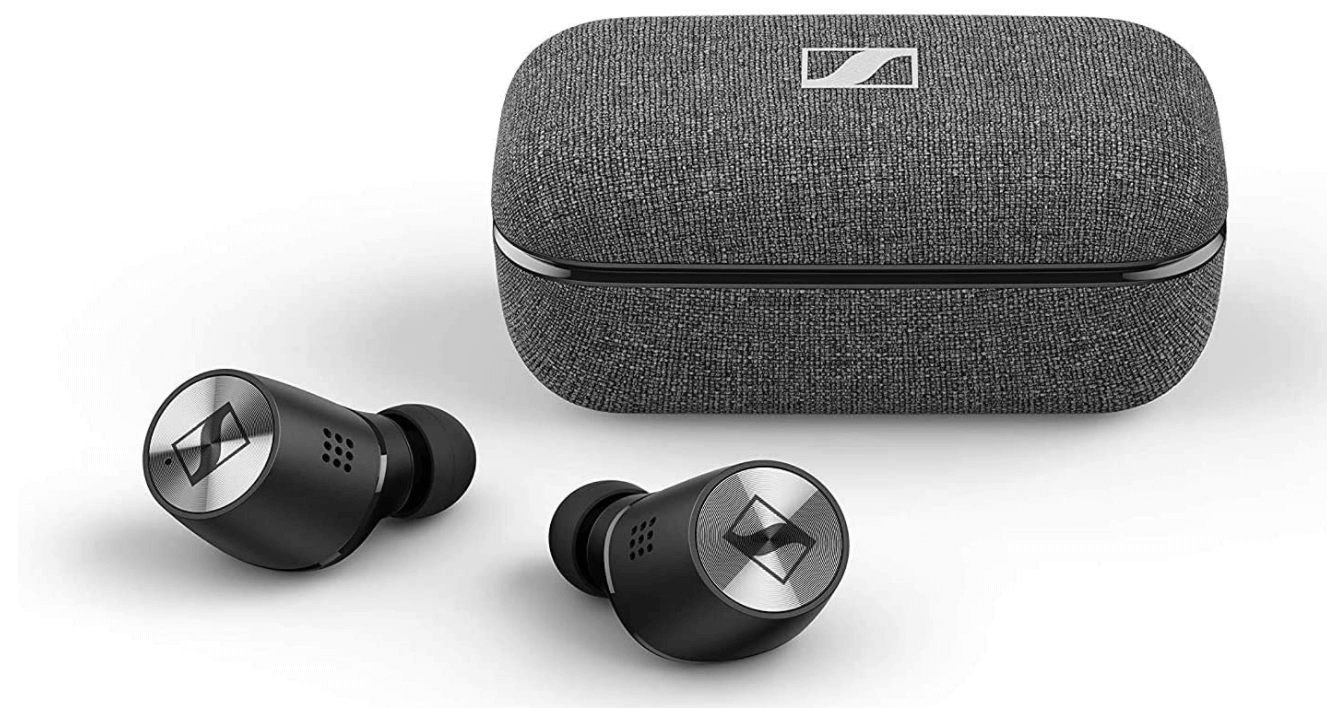 Specifications
Type: In-Ear, Bluetooth: 5.1, Wireless: Yes, Weight: 6g each,
Water Resistance: N/A, Battery Life: 7hr plus 21hr from the case, Active Noise-cancelling: Yes.
Price:

£259.95
This one is considered the
best
option if you're after the quality sound performance. The Momentum True Wireless 2 is by far the best
wireless earbuds
on the market when it comes to sound quality and audio technology. Redefine your earbuds listening experience by trying out the touch controls and customize your audio using the built-in equalizer. These earbuds won't just allow you to customize your sound, but also to tune in and out the desired content you want to listen to. This is thanks to Sennheiser's Active Noise Cancellation that lets you mute the background noise of your surroundings and enjoy the passive noise isolation technology. These earbuds also allow you to switch back and listen to your surroundings clearly using the Transparent Hearing feature. The 7mm drivers in the Sennheiser bring a deep bass and excellent treble and mid-range.
Pros:
Excellent sound quality.

Comfortable design and fit.

Adequate touch controls.

Competent Active Noise Cancellation.
Cons:
Latency issues.

Slightly Overpriced.
Rating: 4.1 stars. 
Sony WF-1000-XM4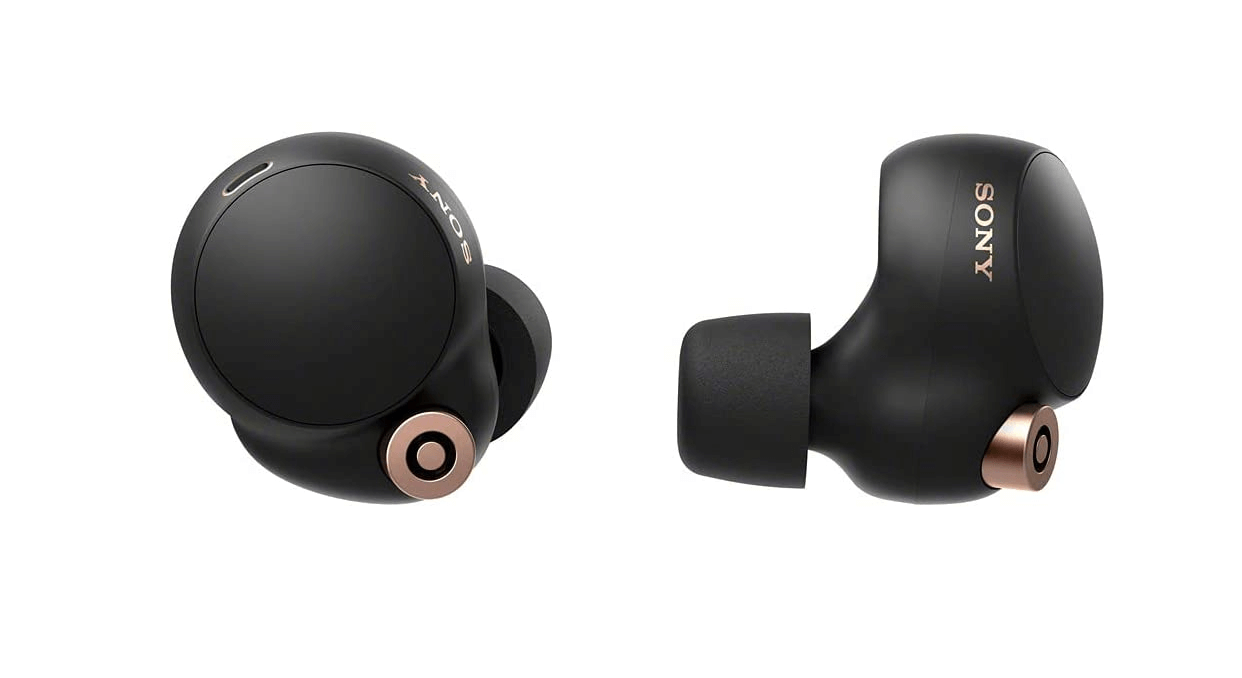 Specifications
Type: In-Ear, Bluetooth: 5.2, Wireless: Yes, Weight: 7.3g each, Water Resistance: IPX4, Battery Life: 8hr plus 16hr from the case, Active Noise-cancelling: Yes.
Price:

£249
These are considered to be the greatest wireless ANC in-ear headphones you can find on the market. One of the things that make these earbuds special is their smaller size compared to their predecessors, they even come with a smaller case and recyclable packaging. They come with superb ergonomics and deliver the optimal ease of use and functionality.
While the Sony buds successfully manage to block out the majority of external disturbance and distractions, their noise cancellation is overpowered by the Bose QuietComfort Earbuds. The changes in this model of the Sony Wf-100-XM can only be seen in the outer design. Still, if this is not a priority, the XM4 can bring you the
best wireless earbuds
experience.
Pros:
Sony Headphones Connect App.

Impressive battery life. 

Remarkable, pronounced sound quality.
Cons:
May take some time to position correctly in the ears.

Active Noise Cancellation is not the best.
Rating: 3.5 Stars.
Voonex Sound Element Duo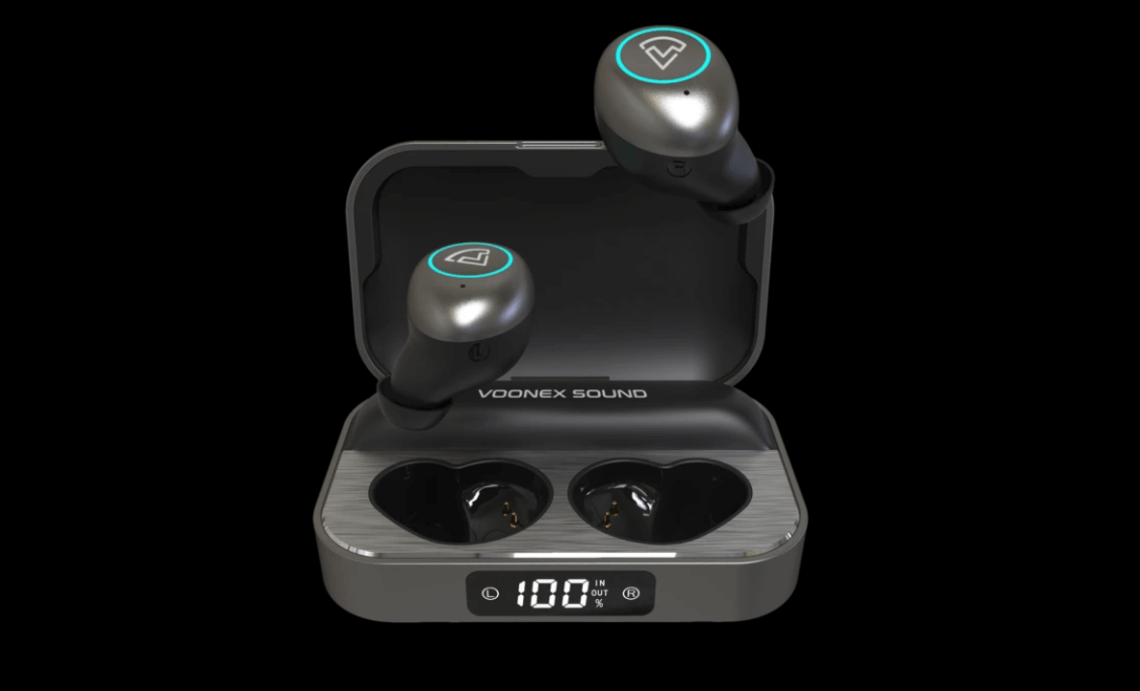 Specifications
Type: In-Ear, Bluetooth: 5.0, Wireless: Yes, Weight: 93g each, Water Resistance: IPX7, Battery Life: 5 hr plus 2000 milliamp-hour from the case, Active Noise-cancelling: No.
Price

: £36.50
This pair of earbuds represent our top choice for the
best budget wireless earbuds
. 
They are regarded as the best balance between price and features. Their in-ear design makes them the most comfortable for all uses including running and working out.
The Voonex comes with tri-frequency tuning that provides the highest quality of sound with real highs and mids, along with an ample bass that boosts your music and in-call communication. Of course, all thanks to the drivers. You also get faster transmission and almost no loss of signal thanks to the solid Bluetooth connection. The IPX7 waterproof rating of the Element Duo helps you comfortably wear the earbuds during working out thanks to its resistance to water and sweat. 
Pros:
Internal 5.0 Bluetooth chipset.

2000 mAh case battery.

IPX7 Water resistance.

Siri integration.
Cons:
5 hours of playback only.

No ANC.
Rating: 3 Stars.
In the end, it all boils down to your priorities and preferences. Make sure to weigh those before making a final decision.